(THIS INFO IS FOR THE 2023 EVENT. INFO FOR 2024 WILL BE POSTED IN FEB.)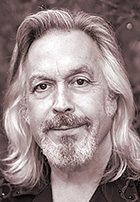 Jim Lauderdale is a two-time Grammy-winning musician and one of the most respected artists working in the bluegrass, country and Americana music communities today .One of Nashville's A-list songwriters, his songs have been recorded by such artists as Patty Loveless, George Jones, Solomon Burke, Del McCoury, Elvis Costello, The Chicks, Old Crow Medicine Show, Buddy and Julie Miller, George Strait, and many others, and Jim was a long time collaborater with Grateful Dead lyricist Robert Hunter. Jim's 35th album, Game Changer, came out last August with several other projects scheduled for release in 2023.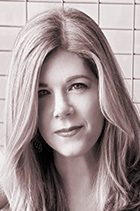 Dar Williams has been writing songs and touring for over twenty-five years, drawing inspiration from her travels on four continents and from the Hudson Valley where she lives. She has recorded ten studio albums (eight with Razor & Tie Records), clocked in over 2,000 gigs, and has enjoyed teaching at the Rocky Mountain Folks Festival song school, Jorma Kaukonen's Fur Peace Ranch, Steve Earle's Camp Copperhead and in conjunction with the music programs at many high schools and colleges. Teaching an undergraduate course at Wesleyan University about music movements and democracy renewed Dar's faith in the importance of making music and also in the intrinsic, life-affirming value of creating songs, a process she is excited to be sharing at Swannanoa from her neck of the woods.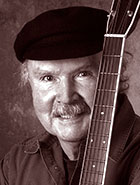 Nanci Griffith said, "I think we were all born singing Tom Paxton songs," and truly, there are few whose original work blends so seamlessly with those traditional songs distilled over generations of the oral tradition. Tom has been an integral part of the folk music community since the early 60's Greenwich Village scene and continues to be a primary influence on today's 'New Folk' performers. In the words of John Gorka, "I would give every hair on my head to be able to write songs like Tom Paxton." In a career spanning more than six decades, Tom has performed thousands of concerts and continues to find new fans throughout the world. His songbooks, award-winning children's recordings, and a catalog of thousands of songs, recorded by everyone from Willie Nelson to Placido Domingo, all serve to document a remarkable career, but his ultimate legacy is the profound influence and admiration his music has engendered among three generations of musicians and fans. In 1996, Tom received the first of our Master Music Maker Awards for lifetime achievement. He's also received Lifetime Achievement Awards from the Grammys, ASCAP, Folk Alliance International, and a special tribute from Britain's House of Commons.
Red House Records recording artist John Gorka is an award-winning songwriter who got his start hanging out at eastern Pennsylvania's venerable Godfrey Daniels coffeehouse, running sound and being inspired by the many legendary folk toubadours who appeared there. He soon began performing himself and went on to win the Kerrville Folk Festival's New Folk Award. After decades of international touring, the list of his friends and collaborators reads like singer/songwriter royalty, including Peter, Paul and Mary, Mary Chapin Carpenter, Lucy Kaplansky, Patty Larkin, Nanci Griffith, Ani DiFranco, Jonatha Brooke, Eliza Gilkyson and more. In addition to his 14 critically-acclaimed albums, John has released a collector's edition box featuring a hi-definition DVD and companion CD called The Gypsy Life. Windham Hill also released a collection of John's greatest hits from the label called Pure John Gorka. Many well-known artists have recorded and/or performed his songs, including Mary Chapin Carpenter, Nanci Griffith, Mary Travers, Edwin McCain, Mary Black, David Wilcox and Maura O'Connell. John has graced the stage of Austin City Limits, Mountain Stage, eTown radio and Carnegie Hall. His song "Where No Monuments Stand" is featured in the documentary Every War Has Two Losers about activist and Oregon Poet Laureate William Stafford. He has released two volumes of Tales from the Tavern, a DVD/CD set of live shows in Santa Inez, California. This will be his fourth season at Swannanoa.
Ellis Paul is a songwriter, author, illustrator, and teacher. He has been a constant presence on the American folk circuit for over twenty-five years, and in that time he has released twenty albums of original music and performed over 5,000 shows. His work has been featured in blockbuster films such as: Me, Myself & Irene, Shallow Hal and Hall Pass, and been recorded by country artists. His songs have been described as 'descriptive narratives of people at a crossroads in their lives.' Despite the nature of their stories, they seem to be about all of us. His stage performance is a combination of humor, improv, and poignant story songs. He has performed on stages at the Newport Folk Festival, Carnegie Hall, clubs and coffeehouses all over the world, and was awarded an Honorary Degree from the University of Maine and inducted into the Maine Music Hall of Fame. His newest album, released in 2019, is called The Storyteller's Suitcase.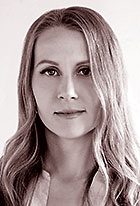 Nora Jane Struthers is guided by fire. "Struthers has come up with some of the most quietly powerful narratives within the new wave of Americana artists" – National Public Radio (NPR). A singer-songwriter and bandleader with a clear and unaffected voice, Nora Jane grew up playing and singing bluegrass-brother duets with her banjo-playing dad. She moved to Nashville in 2008 to pursue music and soon kick-started her career, winning the blue ribbon for "Best New Song" and placing first in the "Neo-Traditional" band competition at the Appalachian String Band Festival in Clifftop, WV. In 2010, she won first place in the band competition at the Telluride Bluegrass Festival (previous winners include Nickel Creek and The Dixie Chicks). Nora Jane has been touring full-time with her band, The Party Line, for the past five years. After her 2013 release, Carnival, a collection of story-songs written from a female perspective, NPR included Nora Jane in their end-of-year story, "Country Music's Year of The Woman" (along with Miranda Lambert, Casey Musgraves, Patti Griffin, and Holly Williams), calling her "quietly brilliant." Her 2017 release, Champion, landed a glowing review on NPR's Fresh Air and was heralded by Rolling Stone and No Depression as one of the year's top under-the-radar albums. Nora Jane's most recent album, Bright Lights, Long Drives, First Words was released in February and is her most powerful work to date. She is thrilled to be rejoining the community of writers and musicians at Swannanoa for the fourth time.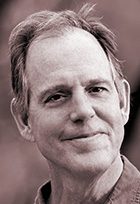 David Wilcox was first inspired to play guitar after hearing a fellow college student playing in a stairwell. Wilcox is now more than 20 recordings into a career marked by personal revelation and wildly loyal fans. His lyrical insight is matched by a smooth baritone voice, virtuosic guitar chops, and creative open tunings, giving him a range and tenderness rare in folk music. Wilcox released View From the Edge and was named the Grand Prize Winner in the 2018 USA Songwriting Contest. Considered a 'songwriter's songwriter', his songs have been covered by artists such as k.d. lang and many others. He holds audiences rapt with nothing more than a guitar, well-written songs, and a fearless ability to mine the depths of human emotions of joy, sorrow and everything in between, all tempered by a quick and wry wit. "David Wilcox's ongoing musical journey is compelling and richly deserving of a listen." – Rolling Stone.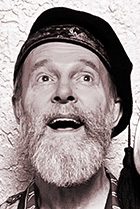 After 40 years in the biz, Joe Craven wears a lot of hats; instrumentalist, vocalist, producer, actor, storyteller, visual artist, noisemaker, fashion insultant, former museologist and creativity educator. He enjoys 'playing forward' folk tradition and process by mashing ideas and sound tools from a variety of unexpected places creating new music altogether. As a multi-instrumentalist, Joe has made music with Jerry Garcia, David Lindley, Alison Brown, Howard Levy, Vassar Clements, Rob Ickes and many other innovative artists. As an award-winning educator, he has taught with jazz vocalist Inga Swearengen, bassist Victor Wooten, children's music innovator Paul Reisler and jazz percussionist Jason Marsalis; been a featured artist/educator in the PBS television Music Gone Public series, and created music and sound effects for commercials, soundtracks, computer games and contributions to several Grammy-nominated projects. Joe is the Executive Director of Vocáli Voice Camp, RiverTunes Roots Music Camp and JAMboree in California and he's presented at over 500 schools, universities, music camps and the American String Teachers Association. Joe is a keynote clinician at Wintergrass in Seattle and a coast-to-coast Master of Ceremonies, having emcee-ed at a wide variety of music festivals, including DelFest, Grand Targhee and Telluride Bluegrass. A recipient of a Folk Alliance Far-West Performer of the Year Award and the Swannanoa Gathering's Master Music Maker Award, Joe has consecutively taught for over a decade during our Fiddle Week and also teaches creative process during Contemporary Folk Week. From Carnegie Hall to street corner busking around the world and back – Joe's at home and loving every minute. "Everything Joe touches turns to music" – David Grisman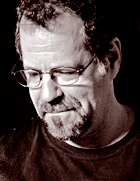 Cliff Eberhardt knew by age seven that he was going to be a singer and songwriter. As a child, Cliff taught himself to play guitar, piano, bass and drums. In his teens in Pennsylvania, he was fortunate enough to live close to the Main Point (one of the best folk clubs on the East Coast), where he received an early and impressive tutorial in acoustic music from such artists as James Taylor, Joni Mitchell, Bruce Springsteen, Howlin' Wolf, Muddy Waters, Bonnie Raitt, and Mississippi John Hurt. A driving force of the Greenwich Village New Folk movement, Cliff 's songs have been covered by the likes of Richie Havens, Buffy St. Marie, Erasure, Lucy Kaplansky and the folk superstar band "Cry, Cry, Cry" (Dar Williams, Richard Shindell, Lucy Kaplansky). A consummate performer, Cliff engages the audience with funny-but-true stories tinged with irony, accompanied by an unparalleled guitar style. Cliff has been an acclaimed instructor at many songwriting camps, colleges, schools, and workshops, and is fulfilling one of his dreams – writing music for the theater. Never one to start small, he was asked to write all of the songs for, and perform in, the Folger Shakespeare Library's production of The Taming of the Shrew, in Washington, DC and the production was awarded a coveted Helen Hayes Award for 'Best Play' and 'Best Ensemble.' A collection of his songs has been published in The Cliff Eberhardt Songbook (Cherry Lane Publishing), and his latest release is a collection of original songs for a NEW play by Aaron Posner called The Heal, which debuted at the Getty Villa in Malibu, CA. We're pleased to welcome him back for his twelfth Swannanoa Gathering.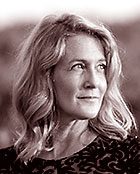 As a young girl, Laurie dreamed of being a singer. Her career began when, on a dare, she sang spontaneously for a crowd in Washington Square Park, and soon she was singing at a steady stream of open mic stages around New York City. Her first album of original songs was called These Old Clothes. She discovered a passion for harmony singing while touring the country with folk luminary Cliff Eberhardt, who produced Laurie's next album, The Things I Choose To Do. While at the Falcon Ridge Folk Festival, Laurie began making music with a few campmates, and the Americana trio Red Molly was born. With a focus on beautiful songs, soaring harmonies, and a deep relationship with their fans, Red Molly quickly became the darlings of the folk/Americana scene and for eighteen years they have shared their voices with a growing fanbase around the world from America to Australia. Laurie's voice has been featured in a national television commercial for Folgers Coffee, and in 2018, she released a solo album called The Lies the Poets Tell, featuring duets with six male vocalists, including the late Americana master Jimmy LaFave. She's written and sung harmony parts on dozens of recordings, including those by Cliff Eberhardt, Susan Werner, and Ellis Paul. Laurie has taught singing and performance around the country, at such venues as Folk Alliance International, Targhee Music Camp, and the New England Songwriters Retreat.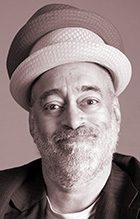 Vance Gilbert burst onto the singer/songwriter scene in the early 90's when the buzz started spreading in the folk clubs of Boston about an ex-multicultural arts teacher and jazz singer who was knocking 'em dead at open mikes. The word spread to New York of this Philadelphia-area born and raised performer; Shawn Colvin invited Vance Gilbert to be a special guest on her Fat City tour, and Gilbert took audiences across the country by storm. "With the voice of an angel, the wit of a devil, and the guitar playing of a god, it was enough to earn him that rarity: an encore for an opener" wrote the Fort Worth Star-Telegram in its review of a show from that tour. Gilbert's first three albums for the Rounder/Philo label are all essential additions to the American singer-songwriter collection, and his subsequent eleven releases cement his place in North American singer/songwriter-dom. His songwriting/performance combo workshops are legendary at such venues as the Rocky Mountain Song School and the Falcon Ridge Folk Festival, Berklee College of Music, and the University of Colorado. And now, after 14 albums, a solid forty-year solo career, two years opening tours for the late George Carlin, being the opener of choice for The Milk Carton Kids, Paul Reiser, and The Subdudes, and songwriting recognized by artists ranging from rocker Mike Posner to children's music icons Trout Fishing In America (with a song on their Grammy-nominated album Infinity), his workshops are not to be missed.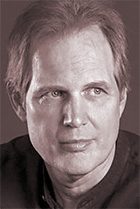 Born in the shadows of the now-famous fallen statues of Richmond, VA, Greg Greenway moved to Boston for its rich folk music tradition and has since become one of its most unique and superlative emissaries. Musically raised on the magically percussive right hand of Richie Havens, and the flowing lyricism of Eric Andersen, these seminal influences became the DNA of his own unique and continuing voice. He has blended them into a multi-instrumental, genre-crossing style: the never-ending process of a musical omnivore. He has played at such venues as Carnegie Hall and been heard on NPR's All Things Considered and Mountain Stage. Greg considers it a career achievement that his song "Driving in Massachusetts" was played on Car Talk. His eight-year collaboration with Pat Wictor and Joe Jencks as Brother Sun reached thousands of fans with their intricate three-part harmonies being heard in festivals and concert halls across the US and Canada. Two of their CDs reached #1 on the Folk DJ list. His newest project with his beloved friend of 35 years, Reggie Harris, is a musical presentation on race in America called Deeper Than The Skin. It is the bringing together of both of their stories, born three years apart, passing through the same portal of Richmond, VA. One is African-American, one white; together they convey a quintessential American story. The Boston Globe wrote, "Confessional one moment, rambunctiously disarming the next, few modern folk singers can own a coffeehouse stage as completely as Greenway."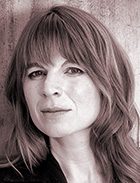 Singer/composer Moira Smiley travels the world creating new works for voices and accompanying her performances with her banjo, accordion, piano, and percussive movement. Her recordings feature spare, vocally-driven collections of warped traditional songs and original polyphony. Smiley's voice and compositions have been featured in TED conferences, on BBC Radio and TV, NPR, ABC Australia, and live at countless venues from Lincoln Center and Carnegie Hall to Walt Disney Concert Hall and Royal Festival Hall, London. When she's not leading her own vocal group, Moira Smiley & VOCO, Moira tours and records with pop artist, Tune-Yards; Irish super-group, Solas; The Lomax and Folklife Projects; and Billy Childs' Grammy Award-winning Laura Nyro Re-Imagined. Moira premiered her solo album, Unzip The Horizon at the prestigious Savannah Music Festival in 2018, and published its companion choral songbook in 2019. In February, 2021 she released the vocal album, In Our Voices. Moira recently appeared with Tune-Yards on Jimmy Kimmel Live, Live on KEXP At Home, and The Late Show with Stephen Colbert.