(THIS INFO IS FOR THE 2023 EVENT. INFO FOR 2024 WILL BE POSTED IN FEB.)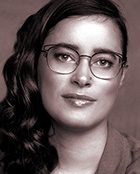 Saro Lynch-Thomason is an award-winning singer and song leader from Asheville, NC. She has studied and taught traditional song and balladry from Appalachia, the American South, the British Isles and Ireland for over a decade. Saro believes that old songs can help us understand the beliefs and struggles that shape human history, and that, in turn, these songs enable us to build a more compassionate and just future. She uses teaching, documentary, illustration and more to explore the amazing people and history behind songs ranging from Appalachian lullabies to American labor anthems, southern work songs and Scottish ballads. Her projects include the Songs that Speak YouTube series, the CD and multimedia project, Blair Mountain: A Musical Exploration of America's Largest Labor Uprising, and several albums. Saro's song "There Are More Waters Rising" has gained international attention, becoming an anthem in the movement to end global warming and garnering praise in the Huffington Post. Saro holds an MA in Appalachian Studies from East Tennessee State University and a Certificate in Documentary Studies from Duke University.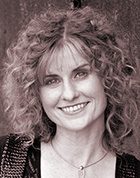 Cathie Ryan has devoted her life to singing Irish songs. Her 45-year career is distinguished by an unerring taste in song, critically acclaimed songwriting, and a history of excellence in recording and performance. She has released numerous CDs, is featured on myriad compilations of Celtic music, and tours internationally with her band headlining at performing arts centers, festivals, and with symphony orchestras. Born in Detroit to Irish parents from Kerry and Tipperary, she grew up in a home steeped in song and storytelling and continues to research the myths and excavate the old songs. Cathie has taught workshops on Irish traditional singing and myth & folklore throughout North America and Europe, including several years at the Gathering. She makes her home in County Louth, Ireland.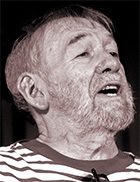 A native of Worcestershire, England, born of a Welsh family, John Roberts is a highly-regarded interpreter of the traditional folksongs of the British Isles. John's career as a solo singer began in high school when he bought a guitar and joined the local folk club, and continued through his time at Manchester University. He then came to the US as a graduate student at Cornell University where he met Tony Barrand, resulting in a singing partnership that lasted for 50 years. Over the years he continued a concurrent solo career, while also performing most notably as a member of Nowell Sing We Clear, Ye Mariners All, and with Mick Moloney & The Green Fields of America, Debra Cowan, and longtime partner Lisa Preston. Whether a cappella, with banjo, or with concertina, he presents a wide repertoire of mostly traditional songs informed by a deep knowledge of the traditions that bore them. As a solo artist, he has performed at various folk festivals including the Mystic Sea Music Festival, the Newfoundland Folk Festival, New Bedford's Summerfest and Working Waterfront Festivals, the San Francisco Sea Music Festival, the Fox Valley (IL) Festival, and the Old Songs Festival, close to his home in the Capital Region of New York State.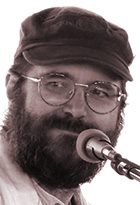 Chris Koldewey has been singing folk music since his teens, comes from a family rich in maritime traditions, and his lullabies as a child were traditional songs of the sea. He has performed in many states along the eastern seaboard of the US, the Maritime Provinces of Canada, and in the UK. A multi-instrumentalist, Chris might be heard playing guitar, concertina, banjo, or mandolin. He spent twenty years working in the Chantey Department at Mystic Seaport Museum in Connecticut, where museum visitors could hear the songs and see the work for which they were used. Chris was privileged to sail and chantey on two historic vessels: the barque Picton Castle, out of Lunenburg, Nova Scotia, and the only wooden whaler left, the Charles W. Morgan, out of Mystic, CT. Chris uses his 32 years of experience as a public school music teacher to engage and inspire audiences and workshop students as they expand their participation and enjoyment of traditional music.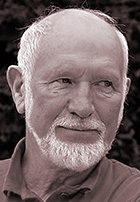 A born-and-bred Londoner, David's childhood included Cecil Sharp and S. Baring Gould's songbook for children at school, and listening to Burl Ives on the radio. When his work as an engineer brought him to the US in 1965 (for what was to be a few months) he found Gerdes Folk City in Greenwich Village and with his repertoire of English folksong, he soon became involved with the NYC folk scene. After some years in California in the 60's he returned to the East Coast and became a U.S. citizen. He has sung at folk venues on both sides of the Atlantic, played featured roles in theatrical productions, and has performed across the US as a featured artist in The Victorian Revels, a production based on traditions of the Winter Solstice. He played the part of the great sailor Joshua Slocum in a production based on Slocum's book, Sailing Alone Around the World, and has provided narration for a number of PBS productions. He has made several recordings of folksong, both solo and with groups such as the Starboard List, the Bermuda Quadrangle, and Poor Old Horse. His CD of songs for young audiences, Widdecombe Fair, won a Parents' Choice Gold Award. He has a strong repertoire of English folksong, songs of the sea, and English Music Hall songs, and enjoys performing the works of many fine contemporary songwriters.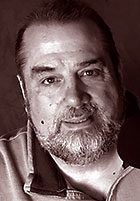 Traditional Song Week Coordinator Matt Watroba has spent most of his adult life sharing his knowledge and passion for folk music with just about anyone who would listen. As a performer, Matt has delivered thousands of shows in just about every imaginable setting. As a song leader, he is committed to inspiring or facilitating at least 100 community sings every year somewhere in the country. In 2019, Matt was inducted into the Folk DJ Hall Of Fame as part of the Folk Alliance International conference in Montreal, honoring three decades of producing folk radio locally in Michigan, as well as in syndication all over the world. He currently hosts and produces the show, Folk With Matt Watroba for Michigan State Public Media and is host, writer and producer of the popular podcast, No Root, No Fruit – A History of Folk, Roots, and Americana Music, One Record At A Time.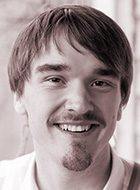 Sam Gleaves studied old time music as a teenager in his home community of Wytheville, VA. As a student, Sam played for four years with the Berea College Bluegrass Ensemble directed by Al White. After graduation, Sam performed and taught in a variety of settings, including festivals, colleges, universities, and public schools. Sam teaches at many music camps, including Augusta's Vocal Week, Blue Ridge Old Time Music Week, Common Ground on the Hill's Tradition Week, Folk College, and Cowan Creek Mountain Music School. With five studio recordings to his credit, Sam has shared music in the U.S., Canada, Italy, Ireland, England, and Japan. Appalachian author Lee Smith called Sam, "courageous as hell and country to the bone – the best young songwriter around." Respected musicians have invited Sam to perform with them including Cathy Fink, Marcy Marxer, Sheila Kay Adams, Kay Justice, Peggy Seeger, John McCutcheon, and Mary McPartlan. Sam currently serves as Bluegrass Ensemble Director and Appalachian Instruments Instructor at Berea College in Berea, KY.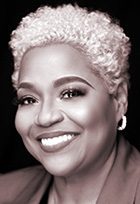 Shirley Smith is a phenomenal vocal coach/music director, born and raised in Detroit, MI. She hails from a musical family and was exposed to several genres of music at an early age. She amazed her parents when she sat at the piano and played her first song at the tender age of 3 years old. Shirley started formal music training when she was 7. She began playing organ and piano in church at the age of 9. Her gift would continue to evolve as she studied voice, piano, and harp under the tutelage of Patricia Terry-Ross at Cass Technical High School in Detroit, MI and with Professor Dennis J. Tini at Wayne State University in Detroit, MI. She has performed for over 42 years and has taught voice and piano for 35 years. Shirley's passion for music has introduced her to several types of venues including church, corporate events, and stage productions. Shirley is the founder and CEO of Journey Music Studios in Southfield, MI, where her skill, experience, honesty, confidence, and ability to help others realize growth and accomplishment in music and life emphasize her special touch that leaves such an indelible mark on the lives of all through her gift of music. She has been a gospel music coach in Australia and Jamaica and she is the original music director and vocal coach for the gospel stage play, Perilous Times, produced by her mentor TJ Hemphill. She has been the original Minister of Music for Bishop William H. Murphy III and the Dream Center Church, Atlanta, GA; and former Minister of Music at the Potter's House International Ministries, Bishop Vaughn McLaughlin, Jacksonville, FL, where she taught a 200-voice youth choir at the Shiloh Metropolitan Baptist Church. She is also currently working on an album project with Pamela English along with nationally acclaimed producer, Noel Hall.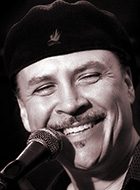 Wade Fernandez / Wiciwen Apis-Mahwaew (Walks With The Black Wolf) is an international award-winning and touring musical artist, songwriter, and educator who lives among the ancient and heavily forested land of his ancestors on the Menominee Nation Reservation in Wisconsin. His performances range from Woodstock '94, to The Kennedy Center, to well over 60 international tours both performing and teaching. His awards include the Community Spirit Award (First People's Funds), Male Artist Of The Year (NAMMYs), Medal Of Honor (Menominee Indian Tribe), Storyteller Of The Year (Wordcraft Warriors), President's Award (Medical College Of WI), and numerous awards from many genres of music. He currently teaches a Native American History course at Marquette University but has also taught music workshops nationally and internationally on subjects including songwriting, Native American Flute playing, guitar improvisation, and more.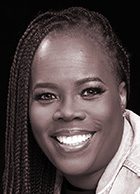 Pam began playing for churches, directing, and teaching choirs at the age of 10. This continued throughout high school, college, and well into her adult musical career. In 1991, she recorded with Michael Mindingall & Communion, leading to the gospel hit single "Holy." In 1995, writing and vocal production were her focus, and she landed her first song publishing deal, as co-writer of "You Encourage My Soul" and "Fly Away" on the female vocal group Virtue's Get Ready album. This was the beginning of a blossoming music career. Pam has served as Worship Leader at Dunamis Outreach Ministries in Detroit since 1998, and was the vocal producer and writer for the 1999 recording, Tears to Cheers with the Dunamis Praise Team and traveled twice to London, England to perform. Her vocal production, recording, and songwriting extended to various artists locally and nationally, including work with super producers Tommy Walker and Mo' Life Entertainment, and J Moss/PAJAM and Milleniera Writers. In 1999, Pam recorded her first solo project entitled, Real Good, and she has worked, written, and produced music with various artists, including: Virtue, Diana Ross, Kem, Tasha Page, Mitchell Jones & Fred Hammond, Dorinda Clark-Cole, J Moss, Karen Cark-Sheard, Dorinda Clark-Cole, The Nevels Sisters, Lexi, Darius Twyman, Charles Curry, Bishop William Murphy III, jazz artists Randy Scott, Demetrius Nabors and Daryl Beebe and more. Currently, Pam is the President of Journey a Music Studios (JMS) in Southfield, Michigan and is working on an album project with the CEO of JMS, Shirley Smith, along with super producer Noel Hall.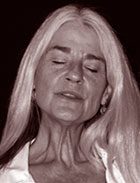 A seventh-generation ballad singer, storyteller, and musician, Sheila Kay Adams was born and raised in the Sodom Laurel community of Madison County, NC, an area renowned for its unbroken tradition of unaccompanied ballad singing that dates back to the early Scots/Irish and English settlers of the mid-17th century. In September, 2013, Adams received the nation's highest honor in the folk and traditional arts – the National Endowment for the Arts National Heritage Fellowship Award which recognizes folk and traditional artists for their artistic excellence and efforts to conserve America's culture for future generations.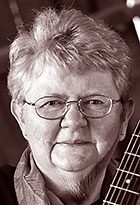 Kay Justice began singing and playing the guitar in the 1960's when she discovered popular folk music. Later, while a student at Clinch Valley College, she became enthralled with the songs, tunes, and ballads of the Appalachian region. Over the years she played music with various individuals and groups during which time she honed her guitar playing and singing skills.  She has recorded with Ginny Hawker and with the Herald Angel Band with Alice Gerrard and Gail Gillespie. Kay has taught at numerous music camps including the Augusta Heritage workshops, Mars Hill Blue Ridge Old Time Music Week, Southern Week at Ashoken, Alleghany Echoes and the Swannanoa Gathering. She has performed at festivals throughout the US and Canada and is widely respected as a patient and gentle instructor.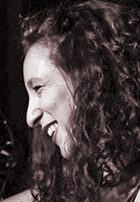 Children's Program coordinator Melissa Hyman is involved with kids and music in all the many facets of her working life. She has taught music to elementary students at Asheville charter schools and coordinated children's programming at regional music conferences. Her main gig is as a musician on the folk/indie circuit with The Moon and You, working full-time as a touring and recording artist, cellist, singer and songwriter. She is also the Music Teacher for the Asheville chapter of Arts for Life (artsforlifenc.org), a non-profit providing art and music programming for patients in NC's major children's hospitals and outpatient clinics. In 2016 Melissa founded Arts For Life's Heartbeat Sessions program (heartbeatses- sions.org), in joyful collaboration with Echo Mountain Recording Studios and many talented members of the Asheville music community. Melissa looks forward to many more unforgettable summers in Swannanoa, leading a ragtag crew of amazing kids and counselors on adventures through space and time. She feels right at home in this world of messy games, silly songs, amazing crafts and fast friendships.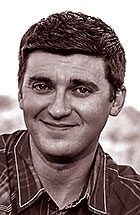 Josh learned to play fiddle from legendary fiddlers Gordon and Arvil Freeman in his native Madison County, NC. A highly accomplished old-time, bluegrass, and swing musician, he attended East Tennessee State University to study music education, and to be a part of ETSU's famous Bluegrass & Country Music Program. His fiddling was featured in the movie Songcatcher, both onscreen and on the soundtrack, and he has toured extensively with a variety of ensembles, including the ETSU bluegrass band, with David Holt and Laura Boosinger, and with several bluegrass bands including Appalachian Trail, the Josh Goforth Trio, and Josh Goforth and the New Direction. He has shared stages with Ricky Skaggs, Bryan Sutton, The Yonder Mountain String Band, Open Road, and The Steep Canyon Rangers, and performed throughout the US, Europe, and in Japan. In 2000, 2003, and 2005, he was named "Fiddler of the Festival" at Fiddler's Grove and, after winning his third title, was designated "Master Fiddler" and retired from that competition. He was nominated for a Grammy for his 2009 release with David Holt, entitled Cutting Loose.