(THIS INFO IS FOR THE 2023 EVENT. INFO FOR 2024 WILL BE POSTED IN FEB.)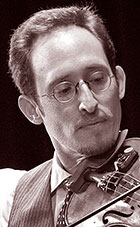 Evan Price is a violinist and fiddler best known for his work with The Turtle Island Quartet and The Hot Club of San Francisco (HCSF). He studied violin performance and music theory at the Cleveland Institute of Music and Berklee College of Music. He's won first place at the U.S. National Scottish Fiddling Championship, the Kentucky State Fiddling Championship and in the 18-and-under division of the Canadian Old-Time Fiddle Championship in Shelburne, Ontario, and has performed with many of his fiddling heroes including Stephane Grappelli, Vassar Clements, and Johnny Gimble. With Turtle Island, he spent ten years touring extensively in North America and Europe and recorded five acclaimed CDs with the group, two of which received Grammy awards. He continues to be a leading voice in gypsy jazz, primarily through his 23-plus years of performing and recording with the HCSF. He was one of the fiddlers featured on Fiddler magazine's 20th Anniversary CD and tune book, Fiddlers 20, and in 2017, released his debut solo album, Dialogues, featuring unique interpretations of solo Bach, contrapuntal fiddle tunes, and reunions with old friends. The previous year, he debuted his own "Concerto for Jazz Violin and Orchestra" with the San Francisco Chamber Orchestra. The 2015 Swannanoa Gathering saw the premier performance of his unique, 4-string arrangement of "Improvisation No. 2," by Django Reinhardt, subsequently released as a viral video on social media. Evan continues to compose and arrange for himself and other ensembles, including Chanticleer, Vitamin Em, San Jose Chamber Orchestra (for which he also serves as Assistant Concertmaster), and numerous string quartets. He teaches jazz violin and improvisation at the California Jazz Conservatory and the University of California, Berkeley.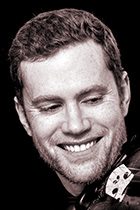 Andrew Finn Magill | www.andrewfinnmagill.com
Fiddle Week Coordinator Andrew Finn Magill grew up attending the Swannanoa Gathering where he became proficient in bluegrass, old-time, Irish, and swing. He has toured the world playing these genres with such artists as John Doyle and Rising Appalachia. He is a sought-after traditional Irish musician, with BBC Musician of the Year Martin Hayes calling Finn "a leading fiddler in a new generation of musicians." Finn has received acclaim from some of the foremost jazz violinists on the planet as well, including Snarky Puppy's Zach Brock, who says Magill displays "effortless virtuosity" and Berklee College's Matt Glaser who calls him "an extraordinary violin virtuoso." Finn tours the country with his original music project fusing Irish, Brazilian, and Jazz styles in a jazz quartet, and is represented by the prestigious Marsalis Mansion Artists agency.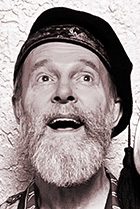 After 40 years in the biz, Joe Craven wears a lot of hats; instrumentalist, vocalist, producer, actor, storyteller, visual artist, noisemaker, fashion insultant, former museologist and creativity educator. He enjoys 'playing forward' folk tradition and process by mashing ideas and sound tools from a variety of unexpected places creating new music altogether. As a multi-instrumentalist, Joe has made music with Jerry Garcia, David Lindley, Alison Brown, Howard Levy, Vassar Clements, Rob Ickes and many other innovative artists. As an award-winning educator, he has taught with jazz vocalist Inga Swearengen, bassist Victor Wooten, children's music innovator Paul Reisler and jazz percussionist Jason Marsalis; been a featured artist/educator in the PBS television Music Gone Public series, and created music and sound effects for commercials, soundtracks, computer games and contributions to several Grammy-nominated projects. Joe is the Executive Director of Vocáli Voice Camp, RiverTunes Roots Music Camp and JAMboree in California and he's presented at over 500 schools, universities, music camps and the American String Teachers Association. Joe is a keynote clinician at Wintergrass in Seattle and a coast-to-coast Master of Ceremonies, having emcee-ed at a wide variety of music festivals, including DelFest, Grand Targhee and Telluride Bluegrass. A recipient of a Folk Alliance Far-West Performer of the Year Award and the Swannanoa Gathering's Master Music Maker Award, Joe has consecutively taught for over a decade during our Fiddle Week and also teaches creative process during Contemporary Folk Week. From Carnegie Hall to street corner busking around the world and back – Joe's at home and loving every minute. "Everything Joe touches turns to music" – David Grisman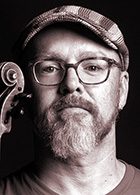 Described by southern rocker Zac Brown as "a mad scientist with a five-string fiddle," GRAMMY-nominated fiddler Casey Driessen loves to experiment, collaborate, teach, travel, and expand boundaries. Currently, that means pouring himself into Otherlands: A Global Music Exploration. Produced, performed, recorded and filmed by Driessen, Otherlands is a travelogue of on-location recordings, short films, photos and essays documenting musical collaborations with local masters through Spain, Ireland, Scotland, India, Japan, Finland, Italy, the Czech Republic, and other locations. Casey recently spent four years as Program Director of the Contemporary Performance master's degree program at Berklee College of Music's first international campus in Valencia, Spain. In 2019, he spearheaded The Chop Notation Project, a free resource creating standardized music notation to read and write the percussive bowed-string technique known as chopping. Over the past 14 years, Casey has released four solo records, toured as a one-man live looping show called The Singularity; collaborated with Béla Fleck, Toumani Diabate, Abigail Washburn, Bootsy Collins, Steve Earle and others; produced and engineered records; and travelled the world playing music in 22 countries on four continents and counting—all while wearing red shoes.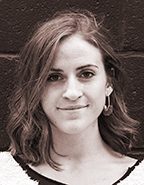 Jenna Moynihan is regarded as one of the best of the new generation of freestyle fiddlers. Versatile and inventive, her fiddling style draws strongly from the Scottish tradition, but is also influenced by American, Irish, and Swedish styles. Jenna has performed and taught around the world, including performances at Celtic Connections, Celtic Colours, Scots Fiddle Festival, A Christmas Celtic Sojourn and Festival Interceltique, and has toured with The Milk Carton Kids, Old Blind Dogs and Laura Cortese & The Dance Cards. She has performed as a soloist with The Boston Pops, and appeared on Jimmy Kimmel Live! and CBS Sunday Morning. Jenna is a graduate of Berklee College of Music, where she received the Fletcher Bright Award & The American Roots Music Scholarship, both given annually to one outstanding string-player. She released her debut solo album, Woven in 2015 and currently performs in a duo with harpist Màiri Chaimbeul. Jenna is also a dedicated teacher and teaches at various camps and courses throughout the year.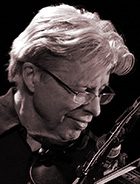 One of the most influential fiddlers alive, Darol Anger is an innovative and popular clinician who works with teachers and students of all ages in school, university, camp and festival settings across the United States, helping promote interest in contemporary improvising and vernacular strings. He helped drive the evolution of the contemporary string band through his involvement with numerous pathbreaking ensembles such as Mr Sun, with fellow virtuosos Grant Gordy and Joe K.Walsh, his Republic Of Strings, The Turtle Island String Quartet, The David Grisman Quintet, Montreux, The Duo and other ensembles. Today Darol can be heard on the Sim City soundtracks and on NPR's Car Talk theme every week, along with Earl Scruggs, David Grisman and Tony Rice. In addition to performing all over the world since 1977, he has recorded and produced scores of important recordings. He's a MacDowell and UCross Fellow, and has received numerous composers' residencies and grants. He has been a featured soloist on dozens of recordings and motion picture soundtracks. He received an IBMA Distinguished Achievement Award in 2020 and an ASTA Artist Teacher Award in 2023. As an Associate Professor at Berklee College Of Music, through his online Fiddle School at ArtistWorks.com, the Turtle Island String Quartet, the American String Teachers Association, and his performing groups, he brings over 40 years of experience to teaching and residencies in jazz, blues, fiddle, chamber and orchestra settings. Darol has a passion for intergenerational education and performance as a way to bridge imaginary borders of age and culture. He envisions a great nation of string players, embodied by The Republic of Strings: a floating intergenerational orchestra that plays music scooped from backyards, garages and kitchens in every continent. Darol is committed to promoting appreciation of musical diversity and the evolution of personal musical styles based on strong cultural roots throughout the world.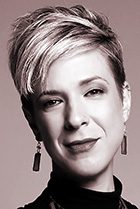 Grammy nominee Sara Caswell is recognized as one of today's foremost jazz violinists through her lyricism and technical facility. Voted into the DownBeat Magazine "Critics and Readers Polls" every year since 2013, Sara's artistry and unique sound led internationally-renowned jazz educator David Baker to write, "Sara Caswell is a brilliant world-class violinist… one of the very best of the present generation of emerging young jazz stars." Sara has released two highly-acclaimed albums under her own name, First Song and But Beautiful, – and is slated to release her third in early 2023. She has been a member of groups led by Esperanza Spalding (Chamber Music Society), Linda Oh (Aventurine), and David Krakauer (The Big Picture), and has performed and/or recorded with artists and ensembles including the WDR Big Band, Brad Mehldau, Brian Blade, John Patitucci, Donny McCaslin, Fred Hersch, Henry Threadgill, Dave Stryker, Helen Sung, Miho Hazama, Christian Sands, Regina Carter, Kishi Bashi, and Bruce Springsteen. She is also a member of Joseph Brent's 9 Horses trio, Chuck Owen's The Jazz Surge, and the Caswell Sisters Quintet (a group she co-leads with her sister, vocalist Rachel Caswell). Sara has performed at Carnegie Hall, Village Vanguard, Birdland, Jazz at Lincoln Center, SFJazz, Disney Hall, Barbican, and Blue Note (NYC and Tokyo), and at jazz festivals including Newport, Montreal, Montreux, North Sea, Banlieues Bleues, and Saratoga Springs among others. Currently on faculty at the Berklee College of Music, Manhattan School of Music, The New School, and New York University, Sara's formidable teaching experience also includes the Mark O'Connor String Camps, the Jamey Aebersold Summer Jazz Workshops, the Indiana University String Academy, and a private studio. She gives jazz string improvisation workshops and masterclasses nationwide and is involved with Jazz Education Network and American String Teachers Association. Raised in a musical family, Sara began playing violin at age 5 and studied with two legendary giants: Josef Gingold (classical) and David Baker (jazz). She made her orchestral debut at 15, earned degrees from Indiana University and Manhattan School of Music, and amassed over 100 awards in the jazz and classical competition worlds. Jazz educator, author, and critic Dr. Herb Wong said: "A gifted starbright talent of the first magnitude, Sara is a top tier member of the young generation of major voices."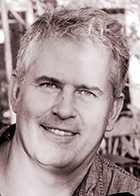 Dirk Powell is a musician with deep roots in several rural American styles, including the Appalachian heritage of his Kentucky grandfather, from whom he learned banjo and fiddle, and the strong Cajun sounds of the Balfa family, into which he married at a young age. While traditional music will always be his 'first language,' Dirk has built on those foundations to create a career during which he has toured and recorded with Eric Clapton, Joan Baez, Levon Helm, Linda Ronstadt, Jack White, and many others. He has worked extensively in film and television and is also in demand for his production work. As a teacher, he aspires to share more than simply notes or repertoire but the stories, meanings, and inflections integral to the music that can help students become 'fluent' in the kinds of expression that make the music so beloved in the first place.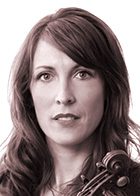 Katie is one of the country's most renowned and decorated Texas-style and swing fiddlers, as well as an accomplished songwriter, singer, and a highly sought after educator. Katie is a 4-time National Swing Fiddle Champion and 2-time National Divisional Champion, to mention a few of her accolades. Based in Denver, CO, For 6 years Katie toured and recorded with the renowned trio, The Western Flyers, winners of 2018 Ameripolitan Awards "Best Western Swing Group" and Western Music Association and the Academy of Western Artists "Western Swing Album of the Year" award for Wild Blue Yonder. As an educator, Katie is the founder, owner, and primary instructor at the online fiddle academy, FiddleSchool.com. Since Fiddle School opened in 2018, her thorough online curriculum has given fiddlers around the world the opportunity to learn, improve, and progress in Texas-style fiddling, western swing, and early jazz. Offering over 1,000 sequential instructional videos and countless webinars on fiddling and improvisation, Katie is also an innovator, creating a modern curriculum for a traditional American art form.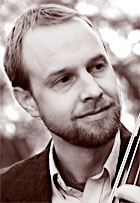 Kevin Kehrberg is an award-winning bassist who focuses on performing jazz and traditional music styles. He has toured nationally and internationally and is currently the bassist for Organic Records recording artist Zoe & Cloyd. He also performs widely as a sideman and session artist. His recent collaborative recording for Bluegrass at the Crossroads won IBMA's 2021 Instrumental Recording of the Year. Kevin has taught at many workshops and clinics in addition to being a professor of music at Warren Wilson College, where he maintains an active bass instruction studio and teaches various courses in music and culture.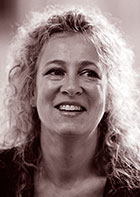 Liz Knowles' fascination with music has always been rooted in how one can arrive, land, and leave a note. Her early foundations on the violin were in classical music and her discovery of Irish music connected the dots between memories of her grandfather's singing, a lifelong exploration of the modal melodies in Medieval and Early music, and the "In-Between", a conceptual theme that illuminates the juxtaposition of challenge and vitality in life's liminal places. Liz has established herself as a dynamic performer and recording artist as soloist on the soundtrack for Michael Collins, fiddler with Riverdance, Broadway's The Pirate Queen and The Green Bird, soloist with the New York Pops, the National Symphony and other orchestras and as featured artist for the Ireland 100 Festival at the Kennedy Center. She was music director and producer for several large scale stage shows and recording projects that toured Europe, Asia and South America. Her compositions and arrangements of tunes and songs have been recorded by John Whelan, Flook, Chicago's Metropolis Symphony Orchestra, Liz Carroll, Beolach, Bachue, J.P. Cormier, Michael Black, John Doyle, and Ensemble Galilei. Liz is known as an active and engaging teacher at camps around the world as well as conducting her own online masterclasses, courses, and lessons and currently holds a teaching position at the New England Conservatory in Boston. Liz has composed and produced music for two exhibits featuring Irish art at the Art Institute in Chicago and most recently at Notre Dame's Snite Museum. She is a member of The String Sisters, The Martin Hayes Quartet, and Open the Door for Three and has just released a podcast with fiddler Liz Carroll called The Lizzes.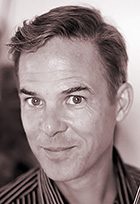 "Greg Ruby lives and breathes guitar" states the Fretboard Journal. From acoustic swing to jazz manouche to surf guitar, New York-based Ruby inhabits many musical forms and brings his compositional voice to each of them. On the forefront of the Django Reinhardt renaissance of the early 2000's, Ruby co-founded the seminal group Hot Club Sandwich and later joined Seattle's Pearl Django. His rock-solid rhythm guitar work propelled the group through multiple recordings and extensive touring – including their debut at the Festival Django Reinhardt in Samois-sur-seine, France. Ruby has performed with jazz guitar luminaries Howard Alden, Patrick Saussois, Frank Vignola, Gonzalo Bergara and John Jorgensen and by 2010, Greg stepped out on his own and released Look Both Ways, an album of all original compositions which Dan Hicks (of the Hot Licks) declared "is a soundtrack in search of a movie." The album reached #1 on the Roots Music Review radio chart. In 2015, Greg's attention turned to the roots of jazz in the Pacific Northwest with Syncopated Classic – a project which unearthed, restored and recorded the lost compositions of 1920's Seattle jazz pioneer Frank D. Waldron. The resulting record was awarded Earshot Jazz magazine's "Northwest Jazz Recording of the Year." His most recent album, Corner Café, was co-written with accordionist Steve Rice and evokes the sound of mid-century Parisian swing bands. Ruby has taught at Django in June, DjangoFest, NW, the Seattle Jazz Night School and Millwood Blues Week. He authored the Pearl Django Play-Along Book Vol.1 (2005), Frank D. Waldron: Seattle's Syncopated Classic (2018), the Oscar Alemán Play-Along Songbook Vol. 1 (2019) and is a contributing writer for Acoustic Guitar magazine. Greg moved to New York City just months before the city shuttered due to COVID-19. At the onset of the pandemic, he took the A Train south to Rockaway Beach, where he now lives, surfs, and lives a creative life composing, recording and giving online and private lessons.