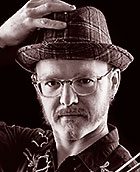 Casey Driessen is a musical explorer. His career began in bluegrass but has become defined by pushing boundaries and experimenting in the studio and in live settings. This five-string fiddler's recent journeys have taken the form of the blog, Otherlands: A Global Music Exploration where he and his family travel the planet doing extended stays in places like Ireland, India, Japan, and Scandinavia. At each stop, Casey seeks out regional music traditions and collaborates with local musicians, documenting these adventures with photos, videos, and recordings. Driessen recently served as program director of the Masters in Contemporary Performance at Berklee College of Music's campus in Valencia, Spain. While abroad, Casey helped spearhead The Chop Notation Project, a free downloadable resource which establishes a standardized music notation to read and write the percussive bowed string technique known as 'chopping'. He's released three solo records, toured as a one man band, and shared the stage with luminary artists such as Béla Fleck, Toumani Diabate, Steve Earle, Jerry Douglas, Jamey Haddad, and others.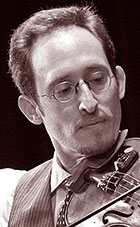 Evan Price is a violinist and fiddler best known for his work with The Turtle Island Quartet and The Hot Club of San Francisco (HCSF). Before joining either group, however, he attended both the Cleveland Institute of Music and Berklee College of Music. He's won first place at the U.S. Scottish Fiddling Championship, the Kentucky State Fiddling Championship and in the 18-and-under division of the Canadian Old-Time Fiddle Championship in Shelburne, Ontario and has performed with many of his fiddling heroes including Stephane Grappelli, Vassar Clements, and Johnny Gimble. With Turtle Island, he spent ten years touring extensively in North America and Europe and recorded five acclaimed CDs with the group, two of which received Grammy awards. He continues to be a leading voice in gypsy jazz, primarily through his sixteen-plus years of performing and recording with the HCSF. He was one of the fiddlers featured on Fiddler magazine's 20th Anniversary CD and tune book, Fiddlers 20, and in 2017, released his debut solo album, Dialogues, featuring unique interpretations of solo Bach, contrapuntal fiddle tunes, and reunions with old friends. The previous year, he debuted his own "Concerto for Jazz Violin and Orchestra" with the San Francisco Chamber Orchestra. The 2015 Swannanoa Gathering saw the premier performance of his unique, 4-string arrangement of "Improvisation No. 2," by Django Reinhardt, of which he subsequently released a video that has garnered over 400k views on social media. Evan continues to compose and arrange for himself and other ensembles, including Chanticleer, The Delphi Trio, and the New Century Chamber Orchestra, with whom he also occasionally performs. He teaches jazz violin and improvisation via PlayWithAPro.com, and at both the California Jazz Conservatory and the University of California, Berkeley.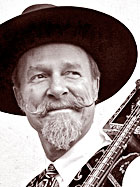 After 35 years in the biz, Joe Craven wears a lot of hats; instrumentalist, vocalist, music producer, actor, storyteller, visual artist, carnival barker, noisemaker, fashion insultant, former museologist and creativity educator. He enjoys 'playing forward' folk tradition and process by mashing ideas and sound tools from a variety of unexpected places creating new music altogether. As a multi-instrumentalist, Joe has made music with Jerry Garcia, David Lindley, Alison Brown, Howard Levy, Vassar Clements, Rob Ickes and many other innovative artists. As an award-winning educator, he has taught with jazz vocalist Inga Swearengen, bassist Victor Wooten, children's music innovator Paul Reisler and jazz percussionist Jason Marsalis; been a featured artist/educator in the PBS television Music Gone Public series, and created music and sound effects for commercials, soundtracks, computer games and contributions to several Grammy-nominated projects. Joe is the Executive Director of Vocáli Voice Camp and RiverTunes Roots Music Camp in California and he's presented at numerous schools, universities, music camps and the American String Teacher's Association. Joe is a keynote clinician at Wintergrass in Seattle and a coast-to-coast Master of Ceremonies, having emcee-ed at a wide variety of music festivals, including DelFest and Telluride Bluegrass. A recipient of a Folk Alliance Far-West Performer of the Year Award and the Swannanoa Gathering's Master Music Maker Award, Joe has consecutively taught for over a decade during our Fiddle Week and also teaches creative process during Contemporary Folk Week. From Carnegie Hall to street corner busking around the world and back – Joe's at home and loving every minute. "Everything Joe touches turns to music" – David Grisman  
Bronwyn Keith-Hynes is a Nashville-based bluegrass fiddler originally from Charlottesville, VA. Accepted on a scholarship to attend the American Roots Music Program at Berklee College of Music at age 16, she graduated in 2012 with a Professional Diploma in Violin Performance. Bronwyn is fast gaining recognition for her fiddling across bluegrass and acoustic music circles. She has performed with Peter Rowan, Darol Anger, The Milk Carton Kids, Anais Mitchell, The Deadly Gentlemen and Tony Trischka, among others. Bronwyn is a founding member of the IBMA award-winning bluegrass band Mile Twelve, and can be found touring with them all over the planet. In 2014, Bronwyn won first place in the Walnut Valley Old-Time Fiddle Championship in Winfield, KS and in 2018 was awarded the Momentum Instrumentalist of the Year Award by the IBMA. Bronwyn has been on staff at Berklee College of Music teaching string lessons at The Five Week Program for several years. She teaches in person in Nashville, and world-wide through Skype.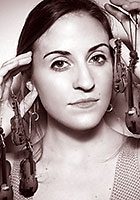 Jenna Moynihan is regarded as one of the best of the new generation of freestyle fiddlers. Versatile and inventive, her fiddling style draws strongly from the Scottish tradition, but is also influenced by American, Irish, and Swedish styles. Jenna has performed and taught around the world, including performances at Celtic Connections, Celtic Colours, Scots Fiddle Festival, A Christmas Celtic Sojourn and Festival Interceltique, and has toured with The Milk Carton Kids, Old Blind Dogs and Laura Cortese & The Dance Cards. She has performed as a soloist with The Boston Pops, and appeared on Jimmy Kimmel Live! and CBS Sunday Morning. Jenna is a graduate of Berklee College of Music, where she received the Fletcher Bright Award & The American Roots Music Scholarship, both given annually to one outstanding string-player. She released her debut solo album, Woven in 2015 and currently performs in a duo with harpist Màiri Chaimbeul. Jenna is also a dedicated teacher and teaches at various camps and courses throughout the year.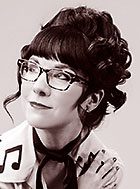 For over two decades, fiddler, songwriter, singer and step dancer April Verch has been recording and captivating listeners worldwide. The Ottawa Valley native has garnered praise from music's heavy hitters such as NPR, Rolling Stone, No Depression and more, for her fresh and feisty approach to deep North Americana. With twelve recordings, numerous championship titles, nominations, and awards, including being selected as one of six fiddlers representing the Canadian fiddle tradition to the world at the 2010 Olympic Winter Games in Vancouver, as part of a segment called "Fiddle Nation" she and her band keep the community-fired celebratory side of their traditional music at the forefront of their performances. At the heart of them lie Verch's delicate voice, energetic footwork, and stunning playing, a trifecta of talents she brings together simultaneously to jaw-dropping effect. She is passionate about sharing the music she inherited in her native Ottawa Valley, whether in small gatherings in remote communities in Iqaluit, to prestigious concert halls like Mozartsal in Vienna.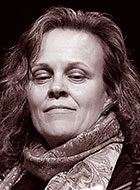 Tricia Spencer is a Kansas fiddler who grew up learning the tradition of old time music from her grandparents. Her free time was spent traveling to festivals and fiddling contests throughout the Midwest where she learned from the likes of Pete McMahan, Cyril Stinnet, Lymon Enloe, Dwight Lamb, Amos Chase, and Lucy Pierce. Tricia is a multi-instrumentalist and vocalist who has studied with some of the great masters of Midwest and Appalachian fiddling and is highly sought after as a performer, dance fiddler, and instructor. Tricia tours with her husband, Howard Rains under the name Spencer & Rains and with her 6-piece band, The Skeleton Keys. She has performed and taught nationally and internationally, preserving and building upon the traditions of her region, and is known for her unique chordal approach to second fiddling.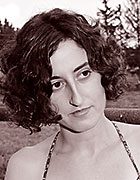 Natalya Zoe Weinstein is an award-winning fiddler and singer in a variety of styles including bluegrass, old-time, and klezmer. She comes from a musical family: her father is a master jazz pianist and her grandfather was a professional klezmer musician. Trained classically in her home state of Massachusetts, she has spent many years fine-tuning her bluegrass and old-time fiddling with some of the country's top traditional musicians. Natalya has performed all across the country at prestigious events such as the 25th anniversary MerleFest, Grey Fox, Suwannee SpringFest, Bristol Rhythm & Roots, and Music City Roots in Nashville, and plays with her husband, John Cloyd Miller, in the internationally touring band, Zoe & Cloyd. A mentor to many young players, Natalya teaches in the Traditional Music program at Warren Wilson College and at the Academy for the Arts in Asheville. She holds MA in Appalachian Studies from Appalachian State University, where she focused her research on the development of bluegrass fiddling.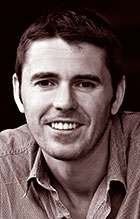 Born in Manchester, England, into a very musical family to parents from Co.Galway and Co.Cavan, Colin started playing the fiddle and tin whistle from an early age and won numerous titles at the Fleadh Cheoil. Since then, he has made a name for himself performing and recording with an array of great musicians in Europe and the US, and is currently playing with the band Lúnasa. In 2005, Colin was awarded a Masters Degree in Music from Limerick University. Living in Florida since 2005, when not touring, Colin has been teaching at schools and various camps around the US and Europe. Colin's solo debut, On The Move was named one of 2010's 10 Best Albums by The Irish Echo, and his second album, Make A Note, released in 2015, was awarded Instrumental Album of the year by LiveIreland. His latest recording, Music and Mischief with Kevin Crawford and Patrick Doocey has just been released.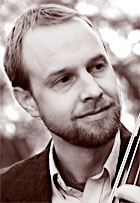 As a bassist in both jazz and traditional music styles, Kevin Kehrberg has toured nationally and internationally, including Canada, Japan, and U.S. State Department tours of Kyrgyzstan and Ecuador. He has performed with Howard Alden, Slide Hampton, Roger Humphries, and the late Jean Ritchie and Paul David Smith, among others, and is a sought-after sideman and session artist. He has taught at many workshops and clinics, including the Swannanoa Gathering and the Cowan Creek Mountain Music School. He holds a Ph.D. in musicology and is a member of the music faculty at Warren Wilson College, where he maintains an active bass studio and teaches courses in music theory, American music, and global music.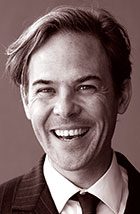 Guitar Week Coordinator Greg Ruby, began playing swing and early jazz music as a busker 25 years ago. Called "Seattle's premier hot jazz guitarist" by Earshot Jazz magazine, he has worked and performed with Hot Club Sandwich, Pearl Django, The Hot Club of San Francisco, Andy Stein, Dan Hicks, John Jorgenson, Frank Vignola, Howard Alden and The Tacoma Symphony Orchestra as well as leading numerous groups under his own name. During his tenure with the venerable Hot Club ensemble Pearl Django, his rock-solid rhythm guitar propelled the group through multiple recordings and their debut performance at the legendary Festival Django Reinhardt in Samois-sur-seine, France. His 2010 recording of original compositions in the Hot Club tradition, Look Both Ways, reached #1 on the Roots Music Review radio chart. In 2016, he was awarded arts, heritage and cultural funding for Syncopated Classic, a recording of the lost compositions of 1920's Seattle jazz icon Frank D. Waldron which was awarded the "Northwest Jazz Recording of the Year". His current ensemble, The Greg Ruby Six, performs the music of swing-era guitar legend Oscar Alemán and has just released its first CD, Just a Little Swing. Greg's compositions have been heard on NBC's Parks and Recreation, Freakanomics and the documentary When Seattle Invented the Future. He has taught at the Django in June, Millwood Blues Week, DjangoFest NW and published the Pearl Django Play-Along Book Vol.1, Frank D. Waldron: Seattle's Syncopated Classic, the Oscar Alemán Play-Along Songbook Vol. 1 and has written for Acoustic Guitar magazine.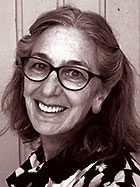 Fiddle Week Coordinator Julia Weatherford has been a full-time artist/musician for as long as anyone can remember. She is a veteran performer on both cello and fiddle with notable performing groups that range from The Asheville Symphony to the world-fusion Akira Satake Band. In the contra dance world, Julia is known as a driving old-time fiddler and grooving cellist with bands such as Sugar High and Nearest & Dearest. She has toured internationally as a dance musician and taught and performed at Berea's Christmas Country Dance School, Folkmoot International, Pinewoods Camp, The LEAF, and The CDSS Centennial Tour. Currently she performs regionally with StrathSpan and The Free Range Ensemble, and is the cellist of choice for the famed Canote Brothers. Julia was the Artistic Director of the legendary Black Mountain Festival for many years, and was the Swannanoa Gathering Logistics Coordinator for 12 years.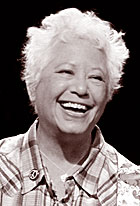 Ten Grammy nominations in eight different categories. Three Grammys, in three different categories, almost forty years apart. What does that mean? "Either I don't do anything well for very long, or I bore easily." Janis Ian wrote her first song at 12, was published at 13, made a record at 14, had a hit at 15, and was a has-been at 16. It's been uphill ever since. Her writer's catalogue includes "Stars", recorded by artists as diverse as Mel Torme, Glen Campbell, and Nina Simone; "Society's Child," which provoked the burning of a radio station and the firing of DJs who played it, "Jesse", and the seminal "At Seventeen", recorded most recently by Celine Dion. The musical guest on the very first Saturday Night Live, her list of interests includes technology (her article "The Internet Debacle" was cited in the Grokster and Napster cases), science fiction (nine short stories published in the field, with "Prayerville" adapted for theatre by Sci-Fest LA), children's books (The Tiny Mouse was a Kirkus Children's Book of the Year), and her own life (her autobiography, Society's Child, was starred by Publisher's Weekly and her narration of it won her another Grammy, for "Best Spoken Word"). A favorite guitarist of the late Chet Atkins, she was also the first female player to have a signature acoustic guitar by a major company (Santa Cruz.) She truly believes artists should know about everything, without limitation, and she hopes passing on some of her own hard-earned knowledge will help others avoid her mistakes – or at least, not care as much about them. We are delighted to welcome Janis back for her fifth Swannanoa Gathering.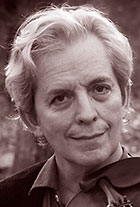 Kenny Jackson is an old-time fiddler, multi-instrumentalist, singer, and tunesmith. Music was often a part of family gatherings at his grandparents' Kentucky home, providing special inspiration for his fiddling. Kenny's schooling in traditional music included time spent with elder masters, hours of deep listening to archival and commercial recordings of traditional musicians and singers, and countless more spent in sessions at fiddlers conventions, on porches, and in kitchens. Kenny has been a part of several outstanding string bands including Leftwich, Higginbotham, and Jackson, The Rhythm Rats, Big Medicine and the Bow Benders. He has performed at major festivals, both with his bands and solo and he's won a number of ribbons at festivals and fiddlers conventions. He's also appeared on A Prairie Home Companion, ABC-TV's Good Morning America, BBC-Belfast Radio, the Renfro Valley Barn Dance, WPAQ's Merry-Go-Round, and the WWVA Jamboree. Kenny can be heard on a number of recordings, including two solo projects, three with Big Medicine, and two with the Rhythm Rats. Over the years he has been a mentor to many emerging old-time musicians, teaching private lessons in person and online, as well as at workshops and music camps including Ashokan, Alaska Fiddle Camp, Augusta Heritage Arts Workshops, Mars Hill Blue Ridge Music Week, Steve Kaufman's Acoustic Kamp, and The Swannanoa Gathering's Old-Time Week.