(THIS INFO IS FOR THE 2022 EVENT. INFO FOR 2023 WILL BE POSTED IN FEB.)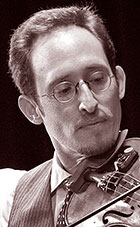 Evan Price is a violinist and fiddler best known for his work with The Turtle Island Quartet and The Hot Club of San Francisco (HCSF). He studied violin performance and music theory at the Cleveland Institute of Music and Berklee College of Music. He's won first place at the U.S. National Scottish Fiddling Championship, the Kentucky State Fiddling Championship and in the 18-and-under division of the Canadian Old-Time Fiddle Championship in Shelburne, Ontario, and has performed with many of his fiddling heroes including Stephane Grappelli, Vassar Clements, and Johnny Gimble. With Turtle Island, he spent ten years touring extensively in North America and Europe and recorded five acclaimed CDs with the group, two of which received Grammy awards. He continues to be a leading voice in gypsy jazz, primarily through his 23-plus years of performing and recording with the HCSF. He was one of the fiddlers featured on Fiddler magazine's 20th Anniversary CD and tune book, Fiddlers 20, and in 2017, released his debut solo album, Dialogues, featuring unique interpretations of solo Bach, contrapuntal fiddle tunes, and reunions with old friends. The previous year, he debuted his own "Concerto for Jazz Violin and Orchestra" with the San Francisco Chamber Orchestra. The 2015 Swannanoa Gathering saw the premier performance of his unique, 4-string arrangement of "Improvisation No. 2," by Django Reinhardt, subsequently released as a viral video on social media. Evan continues to compose and arrange for himself and other ensembles, including Chanticleer, Vitamin Em, San Jose Chamber Orchestra (for which he also serves as Assistant Concertmaster), and numerous string quartets. He teaches jazz violin and improvisation at the California Jazz Conservatory and the University of California, Berkeley.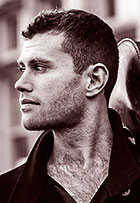 Andrew Finn Magill | www.andrewfinnmagill.com
Asheville native violinist/fiddler Andrew Finn Magill grew up studying traditional Irish music, old-time, bluegrass and swing every summer with the best fiddlers in the world at the Swannanoa Gathering. He is a Fulbright fellow, a North Carolina Arts Council Fellow, a South Arts Emerging Traditional Artist, a recipient of Patreon's "What the Fund" award, an All-Ireland fiddle finalist and a Ropeadope Records recording artist. He has been featured on MTV-U, TEDx, and multiple times on NPR's The Thistle & Shamrock. His 2016 recording, Roots (featuring Cillian Vallely of Lúnasa and John Doyle) debuted at number #46 on the Folk DJ charts, and he has performed with such artists as John Doyle, Flook, Rising Appalachia, Liz Carroll, Open the Door for Three, the Paul McKenna Band, Trio Brasileiro, and many others. He is part of several collaborations with whom he tours the country, including duos with Irish singer/multi-instrumentalist Dave Curley and Scottish guitarist/bouzouki-player Alan Murray, his own quartet of original music and various other projects as a side-man and featured soloist. Finn also tours the country as a guest lecturer at universities presenting his interactive performance/lecture "The Evolution of Irish and Scottish Fiddle Traditions in the Appalachian Mountains."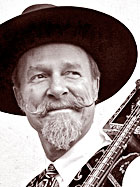 After 35 years in the biz, Joe Craven wears a lot of hats; instrumentalist, vocalist, music producer, actor, storyteller, visual artist, carnival barker, noisemaker, fashion insultant, former museologist and creativity educator. He enjoys 'playing forward' folk tradition and process by mashing ideas and sound tools from a variety of unexpected places creating new music altogether. As a multi-instrumentalist, Joe has made music with Jerry Garcia, David Lindley, Alison Brown, Howard Levy, Vassar Clements, Rob Ickes and many other innovative artists. As an award-winning educator, he has taught with jazz vocalist Inga Swearengen, bassist Victor Wooten, children's music innovator Paul Reisler and jazz percussionist Jason Marsalis; been a featured artist/educator in the PBS television Music Gone Public series, and created music and sound effects for commercials, soundtracks, computer games and contributions to several Grammy-nominated projects. Joe is the Executive Director of Vocáli Voice Camp and RiverTunes Roots Music Camp in California and he's presented at numerous schools, universities, music camps and the American String Teacher's Association. Joe is a keynote clinician at Wintergrass in Seattle and a coast-to-coast Master of Ceremonies, having emcee-ed at a wide variety of music festivals, including DelFest and Telluride Bluegrass. A recipient of a Folk Alliance Far-West Performer of the Year Award and the Swannanoa Gathering's Master Music Maker Award, Joe has consecutively taught for over a decade during our Fiddle Week and also teaches creative process during Contemporary Folk Week. From Carnegie Hall to street corner busking around the world and back – Joe's at home and loving every minute. "Everything Joe touches turns to music" – David Grisman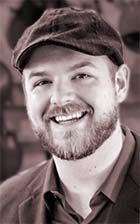 Nate Lee is an IBMA Award-winning instrumentalist and renowned fiddle instructor. He's in demand on stage and in the studio, and has played with the best, including Alan Munde, Becky Buller, The Kentucky Colonels, David Grier, Irene Kelley, Town Mountain, and the Jim Hurst Trio, but his first love is teaching. A professional instructor since 2003, Nate has gained a loyal following of students who enjoy his comprehensive teaching methods and relaxed, encouraging demeanor. With an affinity for turning beginners into jammers, and jammers into professionals, Nate has developed a curriculum that teaches you to play well with others, and become the player you've always wanted to be!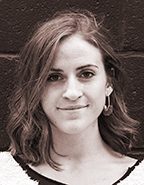 Jenna Moynihan is regarded as one of the best of the new generation of freestyle fiddlers. Versatile and inventive, her fiddling style draws strongly from the Scottish tradition, but is also influenced by American, Irish, and Swedish styles. Jenna has performed and taught around the world, including performances at Celtic Connections, Celtic Colours, Scots Fiddle Festival, A Christmas Celtic Sojourn and Festival Interceltique, and has toured with The Milk Carton Kids, Old Blind Dogs and Laura Cortese & The Dance Cards. She has performed as a soloist with The Boston Pops, and appeared on Jimmy Kimmel Live! and CBS Sunday Morning. Jenna is a graduate of Berklee College of Music, where she received the Fletcher Bright Award & The American Roots Music Scholarship, both given annually to one outstanding string-player. She released her debut solo album, Woven in 2015 and currently performs in a duo with harpist Màiri Chaimbeul. Jenna is also a dedicated teacher and teaches at various camps and courses throughout the year.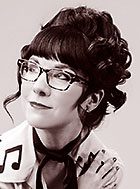 For over two decades, fiddler, songwriter, singer and step dancer April Verch has been recording and captivating listeners worldwide. The Ottawa Valley native has garnered praise from music's heavy hitters such as NPR, Rolling Stone, No Depression and more, for her fresh and feisty approach to deep North Americana. With fourteen recordings, numerous championship titles, nominations, and awards, including being selected as one of six fiddlers representing the Canadian fiddle tradition to the world at the 2010 Olympic Winter Games in Vancouver, as part of a segment called "Fiddle Nation" she keeps the community-fired celebratory side of her traditional music at the forefront of her performances. April is passionate about sharing the music she inherited in her native Ottawa Valley, whether it's performances at small gatherings in remote communities in Iqaluit, or prestigious concert halls like Mozartsal in Vienna. She's also an experienced teacher who loves to break things down and meet students where they are!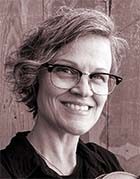 Tricia Spencer is a Kansas fiddler who grew up learning the tradition of old time music from her grandparents. Her free time was spent traveling to festivals and fiddling contests throughout the Midwest where she learned from the likes of Pete McMahan, Cyril Stinnet, Lymon Enloe, Dwight Lamb, Amos Chase, and Lucy Pierce. Tricia is a multi-instrumentalist and vocalist who has studied with some of the great masters of Midwest and Appalachian fiddling and is highly sought after as a performer, dance fiddler, and instructor. Tricia tours with her husband, Howard Rains under the name Spencer & Rains and with her 6-piece band, The Skeleton Keys. She has performed and taught nationally and internationally, preserving and building upon the traditions of her region, and is known for her unique chordal approach to second fiddling.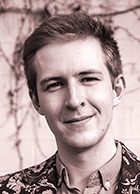 Avery Merritt is a multi-style fiddle player with extensive achievements in bluegrass/progressive music. He is a graduate of the Berklee College of Music, and has won awards such as Berklee's Fletcher Bright Scholarship, the California Governer's Medallion, and various fiddle championships. As a student, he performed as a Berklee representative at venues such as Grey Fox, Freshgrass, Joe Val, IBMA, Symphony Hall, and others. In 2017, he was selected to participate in the Acoustic Music Seminar, an intensive program run by Mike Marshall for up-and-coming acoustic musicians. At 26, he has already toured with acts like Missy Raines, Dailey and Vincent, Front Country, Tony Trischka, Circus No.9, Sean Watkins & The Bee Eaters, and is presently touring with Sierra Hull. Currently based in Nashville TN, Avery teaches improvisation styles in bluegrass and new acoustic spheres, and wishes to guide people to help find their own voice and relationship with playing and appreciating all that the fiddle is capable of.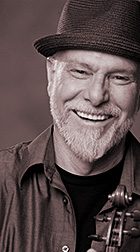 Born in Baton Rouge of Cajun and Irish ancestry, David Greely learned Cajun music on dance hall stages throughout South Louisiana, in the archives of Cajun and Creole music at the University of Louisiana, and from his apprenticeship to Cajun fiddle master and National Heritage Fellow Dewey Balfa. In 2004 he received the Louisiana Artist Fellowship Award for Folklife Performance. As a founding member of Steve Riley and the Mamou Playboys, David has toured folk festivals worldwide for 34 years and been nominated for four Grammy Awards.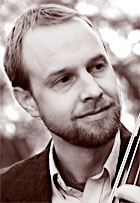 As a bassist in both jazz and traditional music styles, Kevin Kehrberg has toured nationally and internationally, including Canada, Japan, and U.S. State Department tours of Kyrgyzstan and Ecuador. He has performed with Howard Alden, Slide Hampton, Roger Humphries, and the late Jean Ritchie and Paul David Smith, among others, and is a sought-after sideman and session artist. He has taught at many workshops and clinics, including the Swannanoa Gathering and the Cowan Creek Mountain Music School. He holds a Ph.D. in musicology and is a member of the music faculty at Warren Wilson College, where he maintains an active bass studio and teaches courses in music theory, American music, and global music.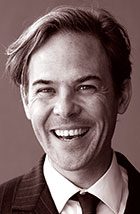 Greg Ruby began playing swing and early jazz music while leading the bohemian life of a busker 25 years ago. He has since become a respected guitarist, teacher and author. Described as "Seattle's premier hot jazz guitarist" by Earshot Jazz magazine, he has performed with Pearl Django, The Hot Club of San Francisco, Andy Stein, Dan Hicks, John Jorgenson, Frank Vignola, Howard Alden and The Tacoma Symphony Orchestra as well as leading numerous groups under his own name. During his tenure with the venerable Hot Club ensemble Pearl Django, his rock-solid rhythm guitar propelled the group through multiple recordings and their debut performance at the legendary Festival Django Reinhardt in Samois-sur-seine, France. His 2010 recording of original compositions in the Hot Club tradition, Look Both Ways, reached #1 on the Roots Music Review radio chart. In 2016, he was awarded arts, heritage and cultural funding for Syncopated Classic, a project which unearthed, restored and recorded the lost compositions by the eminent 1920's Seattle jazz icon Frank D. Waldron. The resulting record was awarded the "Northwest Jazz Recording of the Year" in 2017. His most recent recording, Just Like That, celebrates the music of swing-era guitar maestro, Oscar Alemán. As a teacher, He has taught at Django in June, DjangoFest NW, and is the Coordinator of Guitar Week. He has authored the Pearl Django Play-Along Book Vol.1, Frank D. Waldron: Seattle's Syncopated Classic, the Oscar Alemán Play-Along Songbook Vol. 1 and writes for Acoustic Guitar magazine. In November 2019, Greg moved to New York City – just months before it shuttered due to COVID-19. At the onset of the pandemic, he took the A Train south to Rockaway Beach, NY, where he now lives, surfs, and continues to live a creative life composing, recording and teaching online guitar lessons.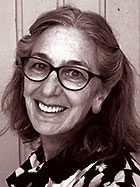 Fiddle Week Coordinator Julia Weatherford has been a full-time artist/musician for as long as anyone can remember. She is a veteran performer on both cello and fiddle with notable performing groups that range from The Asheville Symphony to the world-fusion Akira Satake Band. In the contra dance world, Julia is known as a driving old-time fiddler and grooving cellist with bands such as Sugar High and Nearest & Dearest. She has toured internationally as a dance musician and taught and performed at Berea's Christmas Country Dance School, Folkmoot International, Pinewoods Camp, The LEAF, and The CDSS Centennial Tour. Currently she performs regionally with StrathSpan and The Free Range Ensemble, and is the cellist of choice for the famed Canote Brothers. Julia was the Artistic Director of the legendary Black Mountain Festival for many years, and was the Swannanoa Gathering Logistics Coordinator for 12 years.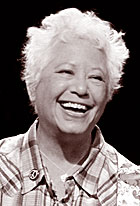 Janis Ian keeps a sign above her workspace that guides her after more than five decades as a revered songwriter who dares to say what no one else w ill. "Do not be held hostage by your legacy." When you've written, starting at age 14, some of pop music's most evergreen songs – "Society's Child," "At Seventeen," "Jesse," and "Stars," among them – it's no wonder she'd need a reminder to shake free of expectations. Now, at 71, Ian is embracing a new milestone: the art of the farewell. Calling The Light at the End of the Line her "last solo studio album", it bookends a kaleidoscopic catalog that began with her 1967 self-titled debut. Her first album of new material in 15 years, Light also sets the stage for her final North American tour in 2022. These 12 new songs present intimate portraits of getting older but wiser: ("I'm Still Standing"), knowing when to stand up and not take any more crap: ("Resist"), celebrating life's fleeting beauty: ("Swannanoa"), paying homage to a lifelong influence and that artist's own demons: ("Nina," as in Simone). Ian is at her most primal as a vocalist here. Every note, every cadence, every beat is in the perfect place. If The Light at the End of the Line ends up being Ian's swan song, it's as graceful an exit as fans could want. She's always cut through to the heart of things, striking a universal chord as timely then as it is today. We're still having the same conversations around race and racism that she ignited in 1966's "Society's Child," her teenage ode to a white woman who brings home a black boyfriend. And in the age of social media, 1975's "At Seventeen" is more resonant than ever as a meditation on feeling isolated and ostracized. She has been a regular columnist for two national magazines, and ringleader of a lively online fan community. She's dabbled in science-fiction short stories and for the past thirty-plus years devoted much of her time and effort to her philanthropic endeavors, the Pearl Foundation and the Better Times Project. If there has been any common thread, it's this: Ian has always been down for the ride. "The journey has always been more interesting to me than wherever I end up," she says, which brings us back to that sign above her desk. "The idea of not being held hostage by your legacy lets you move forward. You have to acknowledge them, but you don't have to stay there. And I never have."