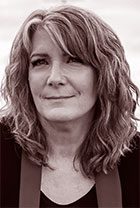 Well, I'm a singer, guitarist, and sometimes-songwriter, and I've been around a while. I got to take the Big Ride in music, mostly in the '80s and '90s, playing to audiences from hundreds to hundreds-of-thousands. There are a few gold records on my walls, a few CMA Awards and a couple Grammys, and some really bad publicity shots with that Big Perm! It's been a few decades since all that, and I find that I still enjoy the same things that hooked me in the first place: playing and collaborating with other musicians, riding the wave of energy between songs and audiences in the moment, finding and digging into challenging material, and seeing how music continues to be a deeply life-enriching and community-building constant, even all these years later. It's a rich and fascinating journey, and I'm grateful to still be on it!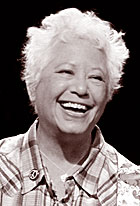 Ten Grammy nominations in eight different categories. Three Grammys, in three different categories, almost forty years apart. What does that mean? "Either I don't do anything well for very long, or I bore easily." Janis Ian wrote her first song at 12, was published at 13, made a record at 14, had a hit at 15, and was a has-been at 16. It's been uphill ever since. Her writer's catalogue includes "Stars", recorded by artists as diverse as Mel Torme, Glen Campbell, and Nina Simone; "Society's Child," which provoked the burning of a radio station and the firing of DJs who played it, "Jesse", and the seminal "At Seventeen", recorded most recently by Celine Dion. The musical guest on the very first Saturday Night Live, her list of interests includes technology (her article "The Internet Debacle" was cited in the Grokster and Napster cases), science fiction (nine short stories published in the field, with "Prayerville" adapted for theatre by Sci-Fest LA), children's books (The Tiny Mouse was a Kirkus Children's Book of the Year), and her own life (her autobiography, Society's Child, was starred by Publisher's Weekly and her narration of it won her another Grammy, for "Best Spoken Word"). A favorite guitarist of the late Chet Atkins, she was also the first female player to have a signature acoustic guitar by a major company (Santa Cruz.) She truly believes artists should know about everything, without limitation, and she hopes passing on some of her own hard-earned knowledge will help others avoid her mistakes – or at least, not care as much about them. We are delighted to welcome Janis back for her fifth Swannanoa Gathering.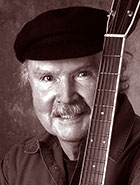 Nanci Griffith has said, "I think we were all born singing Tom Paxton songs," and truly, there are few whose original work blends so seamlessly with those traditional songs distilled over generations of the oral tradition. Tom has been an integral part of the folk music community since the early 60's Greenwich Village scene and continues to be a primary influence on today's 'New Folk' performers. In the words of John Gorka, "I would give every hair on my head to be able to write songs like Tom Paxton." In a career spanning more than six decades, Tom has performed thousands of concerts and continues to find new fans throughout the world. His songbooks, award-winning children's recordings, and a catalog of thousands of songs, recorded by everyone from Willie Nelson to Placido Domingo, all serve to document a remarkable career, but his ultimate legacy is the profound influence and admiration his music has engendered among three generations of musicians and fans. In 1996, Tom received the first of our Master Music Maker Awards for lifetime achievement. He's also received Lifetime Achievement Awards from ASCAP, Folk Alliance International, and a special tribute from Britain's House of Commons.
Ellis Paul doesn't just write songs; he's a reporter, covering the human condition, detailing the hopes, dreams, loves, losses and innermost secrets of those he observes. He transforms stories into thrilling pieces of music that get under your skin and into your bloodstream. Much like his musical heroes—Joni Mitchell, Bob Dylan, Paul Simon and Woody Guthrie—Ellis weaves deeply personal experiences with social issues and renders them as provocative works that are as timely as they are timeless. Through a steady succession of albums—a remarkable 21 so far—and thirty years of constant touring, Ellis' audience has grown into a loyal legion of fans. He has written award winning songs for country stars, for blockbuster movies, for children, and for the collective fans of the Americana/folk/singer songwriterniversity of Maine and inducted into the Maine Music Hall of Fame.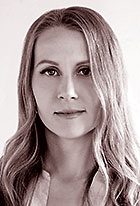 Nora Jane Struthers is guided by fire. "Struthers has come up with some of the most quietly powerful narratives within the new wave of Americana artists" – NPR. A singer-songwriter and bandleader with a clear and unaffected voice, Nora Jane grew up playing and singing bluegrass-brother duets with her banjo-playing dad. She moved to Nashville in 2008 to pursue music and soon kick-started her career, winning the blue ribbon for "Best New Song" and placing first in the "Neo-Traditional" band competition at the Appalachian String Band Festival in Clifftop, WV. In 2010, she won first place in the band competition at the Telluride Bluegrass Festival (previous winners include Nickel Creek and The Dixie Chicks). Nora Jane has been touring full-time with her band, The Party Line, for the past five years. After her 2013 release, Carnival, a collection of story-songs written from a female perspective, NPR included Nora Jane in their end-of-year story, "Country Music's Year of The Woman" (along with Miranda Lambert, Casey Musgraves, Patti Griffin, and Holly Williams), calling her "quietly brilliant." Her 2017 release, Champion, landed a glowing review on NPR's Fresh Air and was heralded by Rolling Stone and No Depression as one of the year's top under-the-radar albums. Nora Jane's most recent album, Bright Lights, Long Drives, First Words was released in February and is her most powerful work to date. She is thrilled to be rejoining the community of writers and musicians at Swannanoa for the third time.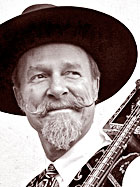 After 35 years in the biz, Joe Craven wears a lot of hats; instrumentalist, vocalist, music producer, actor, storyteller, visual artist, carnival barker, noisemaker, fashion insultant, former museologist and creativity educator. He enjoys 'playing forward' folk tradition and process by mashing ideas and sound tools from a variety of unexpected places creating new music altogether. As a multi-instrumentalist, Joe has made music with Jerry Garcia, David Lindley, Alison Brown, Howard Levy, Vassar Clements, Rob Ickes and many other innovative artists. As an award-winning educator, he has taught with jazz vocalist Inga Swearengen, bassist Victor Wooten, children's music innovator Paul Reisler and jazz percussionist Jason Marsalis; been a featured artist/educator in the PBS television Music Gone Public series, and created music and sound effects for commercials, soundtracks, computer games and contributions to several Grammy-nominated projects. Joe is the Executive Director of Vocáli Voice Camp and RiverTunes Roots Music Camp in California and he's presented at numerous schools, universities, music camps and the American String Teacher's Association. Joe is a keynote clinician at Wintergrass in Seattle and a coast-to-coast Master of Ceremonies, having emcee-ed at a wide variety of music festivals, including DelFest and Telluride Bluegrass. A recipient of a Folk Alliance Far-West Performer of the Year Award and the Swannanoa Gathering's Master Music Maker Award, Joe has consecutively taught for over a decade during our Fiddle Week and also teaches creative process during Contemporary Folk Week. From Carnegie Hall to street corner busking around the world and back – Joe's at home and loving every minute. "Everything Joe touches turns to music" – David Grisman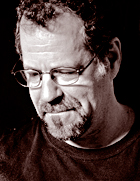 Cliff Eberhardt knew by age seven that he was going to be a singer and songwriter. As a child, Cliff taught himself to play guitar, piano, bass and drums. In his teens in Pennsylvania, he was fortunate enough to live close to the Main Point (one of the best folk clubs on the East Coast), where he received an early and impressive tutorial in acoustic music from such artists as James Taylor, Joni Mitchell, Bruce Springsteen, Howlin' Wolf, Muddy Waters, Bonnie Raitt, and Mississippi John Hurt. A driving force of the Greenwich Village New Folk movement, Cliff 's songs have been covered by the likes of Richie Havens, Buffy St. Marie, Erasure, Lucy Kaplansky and the folk superstar band "Cry, Cry, Cry" (Dar Williams, Richard Shindell, Lucy Kaplansky). A consummate performer, Cliff engages the audience with funny-but-true stories tinged with irony, accompanied by an unparalleled guitar style. Cliff has been an acclaimed instructor at many songwriting camps, colleges, schools, and workshops, and is fulfilling one of his dreams – writing music for the theater. Never one to start small, he was asked to write all of the songs for, and perform in, the Folger Shakespeare Library's production of The Taming of the Shrew, in Washington, DC and the production was awarded a coveted Helen Hayes Award for 'Best Play' and 'Best Ensemble.' A collection of his songs has been published in The Cliff Eberhardt Songbook (Cherry Lane Publishing), and his latest release is a collection of original songs for a NEW play by Aaron Posner called The Heal, which debuted at the Getty Villa in Malibu, CA last September. We're pleased to welcome him back for his tenth Swannanoa Gathering.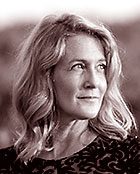 As a young girl, Laurie dreamed of being a singer. Her career began when, on a dare, she sang spontaneously for a crowd in Washington Square Park, and soon she was singing at a steady stream of open mic stages around New York City. Her first album of original songs was called These Old Clothes. She discovered a passion for harmony singing while touring the country with folk luminary Cliff Eberhardt, who produced Laurie's next album, The Things I Choose To Do. While at the Falcon Ridge Folk Festival, Laurie began making music with a few campmates, and the Americana trio Red Molly was born. With a focus on beautiful songs, soaring harmonies, and a deep relationship with their fans, Red Molly quickly became the darlings of the folk/Americana scene and for sixteen years they have shared their voices with a growing fanbase around the world from America to Australia. Laurie's voice has been featured in a national television commercial for Folgers Coffee, and in 2018, she released a new solo album called The Lies the Poets Tell, featuring duets with six male vocalists, including the late Americana master Jimmy LaFave. She's written and sung harmony parts on dozens of recordings, including those by Cliff Eberhardt, Susan Werner, and Ellis Paul. Laurie has taught singing and performance around the country, at such venues as Folk Alliance International, Targhee Music Camp, and the New England Songwriters Retreat.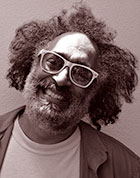 Vance Gilbert burst onto the singer/songwriter scene in the early 90's when the buzz started spreading in the folk clubs of Boston about an ex-multicultural arts teacher and jazz singer who was knocking 'em dead at open mikes. The word spread to New York of this Philadelphia-area born and raised performer; Shawn Colvin invited Vance Gilbert to be a special guest on her Fat City tour, and Gilbert took audiences across the country by storm. "With the voice of an angel, the wit of a devil, and the guitar playing of a god, it was enough to earn him that rarity: an encore for an opener" wrote the Fort Worth Star-Telegram in its review of a show from that tour. Gilbert's first three albums for the Rounder/Philo label are all essential additions to the American singer-songwriter collection, and his subsequent nine releases cement his place in North American singer/songwriter-dom. His songwriting/performance combo workshops are legendary at such venues as the Rocky Mountain Song School and the Falcon Ridge Folk Festival. And now, after ten albums, a solid thirty-six-year solo career, two years opening tours for the late George Carlin, being the opener of choice for The Milk Carton Kids, Paul Reiser, and The Subdudes, and songwriting recognized by artists ranging from rocker Mike Posner to children's music icons Trout Fishing In America, his workshops are not to be missed. This is Vance's seventh Gathering.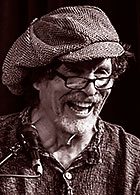 Grammy award-winning songwriter Jon Vezner is a tunesmith of rare sensitivity and dry wit. His catalogue of recorded songs, topped by the poignant "Where've You Been?" co-written with his good friend Don Henry, reflects his straight-to-the heart sensibility and sensitivity. Vezner weaves the particulars of his own feelings with the lives of people he has known, creating universal themes that deeply touch listeners' emotions. "Where've You Been?" won the Grammy as well as being voted 'Song of the Year' by CMA (Country Music Association), ACM (Academy of Country Music) and NSAI (Nashville Songwriters Association International). Vezner was subsequently named "Songwriter of the Year" by the NSAI. The song is also featured in Ken Burns' Country Music who called it one of the top five songs he was made aware of through the documentary, and in the new Bluebird Cafe documentary, Bluebird. Jon's songs have been recorded by a varied list of artists such as Martina McBride, Faith Hill, Janis Ian, Judy Collins, John Mellencamp, Nanci Griffith, Steve Wariner, Reba McEntire, Kathy Mattea, Lorrie Morgan, Vonda Shepard, Aaron Tippin, The Wiggins, Garth Brooks, Ronnie Milsap, Clay Walker, Bill Miller, Diamond Rio, and many more. Vezner also has quite a list of production credits, including projects for Danny O'Keefe, John Berry, Victoria Shaw, Andrew Walesch and the wonderful and iconic Patti Page. Jon is also one half of the duo The Don Juans, with his long time good buddy Don Henry. The Don Juans have been touring with Tom Paxton for the past two years. Following the philosophy of "giving back," Jon has become very active as an instructor in various songwriting schools and workshops across the country.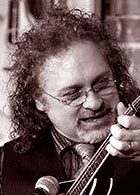 Grammy-winner Don Henry has written songs recorded by legends Ray Charles, Patti Page, Conway Twitty, Gene Watson, and B.J. Thomas, as well as by young hit makers Blake Shelton, Lonestar, and Miranda Lambert. Don's played with performers as diverse as Joey Ramone at New York's famous Bottom Line and Keith Urban at Nashville's legendary Bluebird Cafe. The wit and wisdom of Don's songs are widely renowned, from campfire favorites like the hilarious "B.F.D." and biker lullaby, "Harley," to the wonderfully poignant tribute to Martin Luther King, "Beautiful Fool." Kathy Mattea's version of the Grammy Award-winning "Where've You Been," also won Don and co-writer Jon Vezner 'Song of the Year' honors from the ACM, the CMA, and the Nashville Songwriters Association International, the first song in country music history to be awarded all four honors in the same year! Miranda Lambert had a big hit in 2013 with Don and Phillip Coleman's song, "All Kinds Of Kinds," with Don singing background vocals on Miranda's record. Don tours extensively as a solo performer and as a member of The Don Juans with Jon Vezner. For the past few years the Don Juans have been touring with the legendary Tom Paxton and the three of them released a live record in 2019.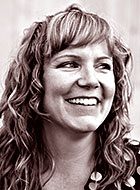 Camela's voice hits you like warm honey and fire: a little bit saintly, a little bit rock-n-roll. Her songwriting strikes a push-pull between hope and struggle, by exposing life and secrets of the heart while bringing just enough harmony wrapped up in sweetness. Her last recording, Warriors of Love, received a warm reception from the Folk DJ community and critical acclaim with songs "My Turn," and "Undefended Love," charting on Americana Radio. Warriors took her to the Falcon Ridge Folk Festival stage as an Emerging Artist and led her to find the Swannanoa Gathering. Camela has opened for artists such as America, Chuck Prophet, David Lindley, Willy Porter and Della Mae and played the Birchmere Music Hall, Club Passim and The Tin Angel, and at festivals, house concerts, dive bars, and the occasional rest stop when a new song hits. Information about her vocal coaching services can be found at CreativeSoulStudios.net. "It's all here like little diamonds – and not a piece of coal among them." – No Depression.