(NOTE: This is a description of last year's program. The info will be updated for 2022 when our catalog is published in March)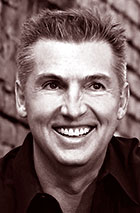 Since first hitting the professional scene in the early 1980's, Alan has made a name for himself as one of the most technically gifted mandolinists in bluegrass and acoustic music. He was an original member of such ground-breaking bands as The New Quicksilver, IIIrd Tyme Out, BlueRidge and, for the last 12 years, Alan Bibey & Grasstowne. He has been voted Mandolin Performer Of The Year six times, including 2018 and 2019, by the Society for the Preservation of Bluegrass Music of America (SPBGMA). His IBMA awards include 2019 and 2020 Mandolin Player Of The Year, 2020's Gospel Recording Of The Year for the highly-acclaimed recording Gonna Rise & Shine,  Instrumental Album Of The Year, Album Of The Year and Recorded Event Of The Year, just to name a few. Alan Bibey & Grasstowne have had over twenty #1 bluegrass songs including their first single, "Hitchhiking To California", from the new project by the same name just released in early 2021.  His BlueRidge project, Side By Side, for which he wrote the title track, was nominated for a Grammy. He was included in the Mel Bay book, Greatest Mandolin Players of the Twentieth Century, and in 2004, the Gibson Company put into production the Alan Bibey Signature line of mandolins, reaffirming his status as one of the most influential mandolin players in bluegrass and acoustic music history.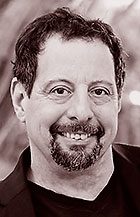 Mike Marshall is one of the most accomplished and versatile mandolinists in the world today. Since 2011, Mike has taught hundreds of mandolinists from around the world through his Mike Marshall School of Mandolin at Artistworks.com. Mike is a living compendium of musical styles and has created some of the most adventurous and interesting instrumental music in America today. Some of the groups that Mike helped found include The Montreux Band, The Modern Mandolin Quartet, New Grange, The Big Trio and Psychograss. Mike cut his teeth on traditional American music in Florida, but by age 19 he was snatched up by the David Grisman Quintet to tour and record with violin legend Stephane Grappelli. Since then, Mike has produced over 40 of his own recordings on the Windham Hill, Sony Classical, Rounder, Sugar Hill, Compass and his own Adventure Music labels and performed and recorded with Edgar Meyer, Bela Fleck, Chris Thile, Hamilton De Holanda, Darol Anger, Joshua Bell, Mark O'Connor, Väsen and the Turtle Island Quartet. In 1995, after a trip to Brazil, Mike fell in love Brazilian choro music and went on to spearhead a renaissance for that style of music here in the U.S. with his group, Choro Famoso, which has released two CDs. Mike is currently the Director of the Acoustic Music Seminar at the Savannah Music Festival, where each spring he hand-selects 15 young professional musicians from around the world to meet for a week-long intensive workshop. Mike tours and records these days with his wife, German classical mandolin virtuoso Caterina Lichtenberg. Together they created The Mandolin World Retreats, an exquisite mandolin gathering at fabulous locations around the world. The two have bridged their very different mandolin worlds to create a cohesive whole while chasing after their two beautiful daughters, Josefine and Pauline. They have three CDs on the Adventure Music label including one of Johann Sebastian Bach duets for mandolin and mandocello, and their latest, entitled Third Journey, is a romp through their many musical worlds. In 2015, Mike was presented with the Gathering's Master Music Maker award for lifetime achievement.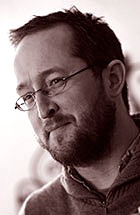 Hailed by David Grisman as a "wonderful mandolin player", and by Darol Anger as "one of the best mandolinists I've ever played with," Portland, Maine-based musician Joe K. Walsh is known for his exceptional tone and taste, and his years of collaborations with acoustic music luminaries such as banjo innovator Danny Barnes, fiddle legend Darol Anger, modern master fiddler Brittany Haas, wildly creative flatpicker Grant Gordy, bluegrass stars the Gibson Brothers, and pop/grass darlings Joy Kills Sorrow, a band he co-founded. He's played with everyone from John Scofield to Bela Fleck to Emmylou Harris, and performed everywhere from festivals to laundromats to Nashville's Ryman Auditorium. After a number of award-winning years as mandolinist with the Gibson Brothers, Joe currently splits his time between an inventive string band called Mr Sun (featuring Darol Anger, Grant Gordy and Aidan O'Donnell), a trio with Danny Barnes and Grant Gordy, and his own band. An avid educator, Joe is an assistant professor at the Berklee College of Music, and he runs two only-mandolin instruction courses through Peghead Nation. Since 2007, he has taught at many of the most prominent mandolin and fiddle camps in North America and Europe, and he helps run the Ossipee Valley String Camp in Cornish, Maine.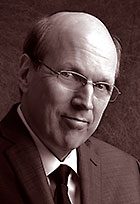 Don Stiernberg recently began his fifth decade as a working musician. Along the way he has been involved in many musical activities: performing, writing, recording, producing, and teaching, but is best known for his mandolin playing. Born and still based in Chicago, the mandolin found Don as he grew up 'out in the woods' in the nearly-rural suburb of Wauconda, IL. Things came into focus both mandolin- and life-wise when his parents sent Don to study with Jethro Burns, the famous comedian (Homer and Jethro) and the greatest mandolinist of his time. From the very first lesson, Burns was more than a teacher. He was a role model, hero, mentor, and friend, and Stiernberg was hooked and hooked bad on the mandolin. Currently, Don is regarded as a leading exponent of jazz mandolin style, and a respected teacher. The most recent of his ten recording projects is Straight Ahead, a collection of standards and jazz tunes played by his working band, The Don Stiernberg Quartet. Don has released four online video instructional courses for Soundslice.com and also conveys his love of the mandolin and music at events such as Marshall Mandolin Summit(MI), Alan Bibey Mandolin Camp(SC), The Mandolin Symposium(CA), Great Lakes Mandolin Camp(MI), The Swannanoa Gathering(NC), Django in June(MA), Mandolin Camp North(MA), Steve Kaufman Acoustic Camp(TN), River of the West Mandolin Camp(OR), Cape Cod Mandolin Camp(MA), Ashokan Swing Week(NY), Accademia Internacionale di Mandolino(Italy), European Mandoline Akademy(Germany)and Momento Rio Bandolim(Brazil).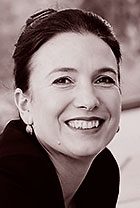 Caterina Lichtenberg is one of the world's premier classical mandolinists. As a featured soloist, Ms. Lichtenberg has performed with the New Century Orchestra under Nadja Salerno-Sonnenberg, the LA Guitar Quartet, the Brandenburgisches Staatsorchester of Frankfurt under Diego Fasolis and the Aachen Chamber Orchestra. She has also performed with the Dresden Symphony Orchestra, the MDR Orchestra under Fabio Luisi, the Leipzig Gewandhaus Orchestra under Riccardo Chailly, the MDR Sinfonie Orchestra under Howard Arman, the Radio Symphony Orchestra of Berlin and the Bavarian Radio Symphony Orchestra under Lorin Maazel. She's also performed with Art Garfunkel on live German TV. Caterina currently holds the only teaching position in the world for Classical Mandolin at the Music Conservatory in Cologne, Germany and also teaches online through ArtistWorks, where students can get personal feedback on their playing from Caterina through the company's patented Video Exchange System. She has also been a juror and a sought-after lecturer/teacher at numerous events around the world including the European Plucked String Orchestra in Logroño (Spain) and Bologna (Italy), the International Mandolin Festival in Kobe (Japan), The International Mandolin Convention in Washington, Minneapolis and San Diego (USA), The Mandolin Symposium in Santa Cruz, California and she has been a part of the Swannanoa Gathering Mando & Banjo Week since its inception. Caterina also has published numerous instructional books and filmed two DVD instructional videos for Homespun Tapes. Her solo CDs are some of the most important recordings of classical mandolin music of our time and she continues to push the boundaries of her instrument and expand the mandolin repertoire. To date, she has released 10 CDs under her own leadership in a variety of chamber music settings, and five with guitarist Mirko Schrader. As a specialist on early period instruments, Caterina was invited to record on a 1775 mandolin from the Ferdinandeum Museum in Innsbruck, Austria. With her current musical partner, Mike Marshall she has recorded 3 CDs on the Adventure Music label. In 2017, Caterina and Mike Marshall launched their international mandolin educational event called the Mandolin World Retreats. Caterina has performed at the Schleswig-Holstein Musikfestival in Germany with violinist Daniel Hope, The Rome Chamber Music Festival, The Carmel Bach Festival, the Savannah Music Festival , the Baroque Festival Santa Cruz, the Rockygrass, Grand Targhee and Wintergrass Bluegrass festivals, the Festival de Mandolins de Lunel France and the Arte International Mandolin Festival in Japan.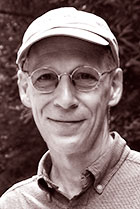 Paul Brown has been hooked on traditional southern music since early childhood, when he started picking up songs his mother had learned as a kid in piedmont Virginia. Paul took up banjo at age ten and fiddle a bit later. His playing bears influences of the North Carolina and Virginia masters he sought out as a young adult, and he loves to share what he learned from these memorable players, and the styles and tunes he's created himself. He also loves dancing and playing fiddle and banjo for square dances. Paul has appeared at camps and festivals around the U.S. since the early 1970s including many times at our Old-Time Week. He's recorded and produced highly-regarded traditional music albums, and won numerous banjo and fiddle contests.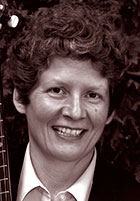 Terri McMurray has a sharp wit, a memorable smile and great chops on 5-string banjo, banjo uke, and guitar. Music drew her to the southern Appalachian mountains in 1982. She looked and listened hard during her many years around some of the great master traditional musicians in North Carolina and southern Virginia, and it shows in her playing. She co-founded the Old Hollow String Band and played for more than 20 years with the Toast String Stretchers, the most active band in the well-known metropolis of Toast, NC, between Round Peak and Mount Airy. She currently plays with Paul Brown in the Mountain Birch Duo. Terri is a well-loved teacher known for her engaging manner, patience and ability to work with students of all ages.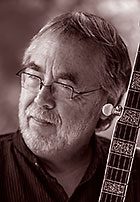 Our Master Music Maker Tony Trischka is perhaps the most influential banjo player in the roots music world. In his 40-plus years as a consummate banjo artist, his stylings have inspired generations of bluegrass and acoustic musicians. His technical and conceptual advances opened the way for such players as Bela Fleck and Alison Brown and his recordings with them and others, including Earl Scruggs, Ralph Stanley and Pete Seeger are part of every banjo-lover's musical reference. Tony was a member of a number of influential groups including the Down City Ramblers, Country Cooking, Country Granola, and Breakfast Special. He was the musical leader for the Broadway show, The Robber Bridegroom, and worked on the soundtrack for Driving Miss Daisy. He has appeared on NPR's A Prairie Home Companion, Mountain Stage, From Our Front Porch, and other radio shows, and recently produced Steve Martin's Grammy-nominated Rare Bird Alert, which features performances by Paul McCartney and the Dixie Chicks. His 2007 release, Double Banjo Bluegrass Spectacular, featured appearances by Steve Martin, Earl Scruggs, Bela Fleck, Alison Brown and more, was nominated for a Grammy and won three IBMA awards including Banjo Player of the Year for Tony. Tony made his Grand Ole Opry debut in August of 2019. His recent recording, Territory, was named Best Americana Album at the Independent Music Awards. Tony is the musical director and associate producer of the documentary, Give Me the Banjo, which aired on PBS and has been released on DVD. He has created numerous instructional books, DVDs, CDs and the groundbreaking Tony Trischka School of Banjo, that is the online banjo home for students from around the world. Tony was also recently one of 50 recipients to receive a fellowship from United States Artists, a privately endowed organization that annually awards grants to participants in all of the arts, including music, dance, visual artists, and literature. Recent releases include Great Big World, featuring Steve Martin, John Goodman, Ramblin' Jack Elliott, Noam Pikelny and many others, the seasonal Of A Winter's Night, and This Favored Land. Tony's latest album, Shall We Hope, a Civil War-based saga, was released in January.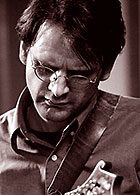 Grammy-nominated mandolinist Matt Flinner has made a career out of playing acoustic music in new ways. Whether it's with his own Matt Flinner Trio or with the Frank Vignola Quartet, Phillips, Grier & Flinner, Darrell Scott, Steve Martin, the Ying Quartet, Leftover Salmon or the Modern Mandolin Quartet, Flinner's style and compositional ability have established him as one of the most accomplished and musically diverse mandolinists in the world. Originally a banjo prodigy who was playing bluegrass festivals before he entered his teens, Flinner later took up the mandolin, won the National Banjo Competition in Winfield, KS in 1990, and won the mandolin award there the following year. Matt now tours regularly with the Matt Flinner Trio, which is known for its off-the-cuff compositional daring, writing music the same day it's performed on most of their shows. He also tours regularly with the Modern Mandolin Quartet, which was nominated for three Grammy awards for their CD, Americana in 2013. Matt's compositions have been performed by the Ying Quartet, the Nashville Chamber Orchestra, the Expedition Quintet and the Modern Mandolin Quartet.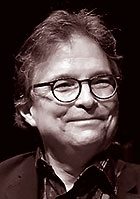 Bill has taught hundreds of thousands of banjo players of all levels from all over the world through his best-selling books and DVDs, hundreds of camp and workshop appearances and private lessons. His instruction is practical, down-to-earth and designed for the adult learner at any level, whether it be "how Earl & J.D. did it" or the latest in progressive melodic & single-string techniques. His books Banjo For Dummies and Bluegrass Banjo For Dummies along with nine Homespun, Murphy Method and AcuTab DVD projects have set the modern standard for bluegrass banjo instruction. He hosts two popular online banjo courses at Peghead Nation and has taught at almost every bluegrass camp in the world, in addition to hosting his own events in California and New Mexico. His own mentors include Sonny Osborne, J. D. Crowe, Ben Eldridge, Alan Munde, Bill Emerson and Bill Keith, and in turn, he has helped many young professional players, including Chris Pandolfi, Wes Corbett and Jayme Stone. These days, he tours with his solo show, The Banjo in America and regularly performs with guitarist Dan Crary and The Hard Road Trio. His latest recordings are Prime Time, recorded with Dan Crary and Wally Barnick, and The Banjo in America, a DVD/CD set from Old-Time Tiki Parlour recordings.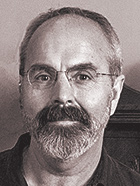 A Juno-nominated and Grammy-award winning artist, John Reischman is one of the premier mandolinists of his generation, known for his work with his band, the Jaybirds, and his acclaimed solo albums, but he got his start in the late 1970s as an original member of the Tony Rice Unit with whom he helped define the "new acoustic music" movement. Influenced by Bill Monroe, but also by such adventurous players as Sam Bush, David Grisman, and jazz mandolinist Jethro Burns, Reischman performed during the 1980s with the seminal bluegrass band, The Good Ol' Persons. In 1996, he won a Grammy as part of Todd Phillips' all-star tribute album to Bill Monroe, and he's collaborated with a remarkably wide range of artists, such as Kathy Kallick, Scott Nygaard, Tony Furtado, Chinese Music ensemble Red Chamber, and more. Long inspired by Latin American roots music, from Puerto Rican cuatro to Brazilian choro music, John's been exploring this music and forging new compositions from these inspirations in his duo work with Seattle acoustic guitar master John Miller. John's third solo album, Walk Along John, is a celebration of his long career, with old friends like fiddler Bruce Molsky, banjoist Tony Trischka, the Punch Brothers' Chris Thile, bluegrass guitarist Kenny Smith, plus members of the Jaybirds and new friends such as guitarist Eli West.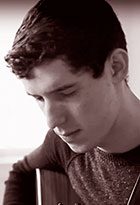 Conor Hearn is a stylistically diverse guitar player and instructor specializing in accompaniment of traditional Irish and Scottish fiddle playing. Hailing from the Irish music community of the D.C. metropolitan area, he grew up playing fiddle and guitar in trad. Irish music sessions. While working on his B.A in English Literature and a minor in Music at Tufts University, Conor started working as a professional guitarist with a panoply of trad. music groups and projects taking shape in the Boston area folk music scene. He has since performed on programs like Brian O'Donovan's A Christmas Celtic Sojourn and teaches guitar at music festivals such as the Swannanoa Gathering and Alasdair Fraser's Sierra Fiddle Camp. A versatile sideman, Conor tours with groups like the traditional duo, Rakish, and the Afro-Celtic-Funk band, Soulsha, and has performed with such renowned fiddle icons as Alasdair Fraser and Natalie Haas and Maeve Gilchrist. Conor makes his home in Medford, MA where he performs and teaches regularly.
Radim Zenkl is a mandolin player, composer and instructor. Originally from the Czech Republic, he began playing the mandolin at thirteen, and discovered bluegrass by listening to records that were smuggled into this communist country. The sound of a bluegrass mandolin was the spark that launched a decision at the age of seventeen to play music as a career and subsequently led Radim beyond bluegrass to an eclectic array of styles. He escaped from Czechoslovakia four months before the fall of communism and settled in the San Francisco Bay area. His style features progressive original and eastern European traditional music flavored with bluegrass, jazz, new age, flamenco, rock, classical and other influences. In 1992, he won the US National Mandolin Championship playing his own compositions. Radim is at the cutting edge of the mandolin's future, designing new mandolin family instruments and creating new playing styles. He has invented a masterful technique, the "Zenkl style," in which a single mandolin sounds like two. According to David Grisman: "Zenkl has re-invented the mandolin in several different ways." Besides collaborating with the top musicians of the acoustic music scene, Radim has built up an extensive repertoire for solo mandolin, mandola and Irish bouzouki. He has recorded several solo CDs (released on Acoustic Disc, Shanachie and Ventana) and has appeared on more than eighty other recordings. He is a current member of the Modern Mandolin Quartet and the Ger Mandolin Orchestra. Radim's worldwide performing and teaching credentials include guest appearances at prestigious music institutions such as the Berklee College of Music in Boston and the Sibelius Academy in Helsinki, Finland.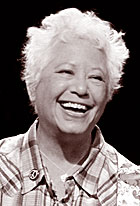 Ten Grammy nominations in eight different categories. Three Grammys, in three different categories, almost forty years apart. What does that mean? "Either I don't do anything well for very long, or I bore easily." Janis Ian wrote her first song at 12, was published at 13, made a record at 14, had a hit at 15, and was a has-been at 16. It's been uphill ever since. Her writer's catalogue includes "Stars", recorded by artists as diverse as Mel Torme, Glen Campbell, and Nina Simone; "Society's Child," which provoked the burning of a radio station and the firing of DJs who played it, "Jesse", and the seminal "At Seventeen", recorded most recently by Celine Dion. The musical guest on the very first Saturday Night Live, her list of interests includes technology (her article "The Internet Debacle" was cited in the Grokster and Napster cases), science fiction (nine short stories published in the field, with "Prayerville" adapted for theatre by Sci-Fest LA), children's books (The Tiny Mouse was a Kirkus Children's Book of the Year), and her own life (her autobiography, Society's Child, was starred by Publisher's Weekly and her narration of it won her another Grammy, for "Best Spoken Word"). A favorite guitarist of the late Chet Atkins, she was also the first female player to have a signature acoustic guitar by a major company (Santa Cruz.) She truly believes artists should know about everything, without limitation, and she hopes passing on some of her own hard-earned knowledge will help others avoid her mistakes – or at least, not care as much about them. We are delighted to welcome Janis back for her fifth Swannanoa Gathering.