(NOTE: This is a description of last year's program. The info will be updated for 2022 when our catalog is published in March)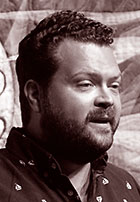 Karl Scully was a member for six years of the famous international group, The Irish Tenors, with whom he performed in hundreds of venues in Europe and the USA as well as recorded two albums which went to #1 on Billboard's charts. On TV, Karl hosted the 10-part TV show The Irish Tenors and Friends which aired on PBS and Ireland's RTE networks. In 2018 he joined The Wizards of Winter, a winter rock band, along with ex members of Trans-Siberian Orchestra, Rainbow, Blue Oyster Cult and Ted Nugent bands. Acting credits include Count John McCormack in the indie hit film, Nora with Ewan McGregor, and Bartel D'Arcy in the Irish Repertory Theatre's The Dead 1904. Karl is classically-trained and has performed as a soloist in numerous venues all over the world including Carnegie Hall, Avery Fischer/David Geffen Hall in Lincoln Center, Wolftrap Mainstage in Virginia, Teatro Carlo Felice in Genoa Italy, Hôtel de Ville in Paris, and The National Concert Hall, Ireland. He holds a Masters degree from the Manhattan School of Music, and some of his operatic roles include: Don José in Carmen by Bizet; Pinkerton in Madama Butterfly; The Duke in Rigoletto; The Witch in Hansel and Gretel; MacHeath in Beggars Opera; Albert in Albert Herring; King Ouf in L'etoile; Paolino in Il Matrimonio Segreto; Ferrando in Cosi Fan Tutte; and Arturo in Lucia di Lammermoor. Karl has been a recipient of the prestigious Liberace Scholarship and the Mae Zenke Orvis Endowed Opera Scholarship.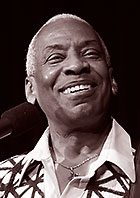 Reggie Harris is an insightful songwriter and performer who has been a vibrant part of the international folk and acoustic music scene for over 40 years. An innovative guitarist, storyteller and lecturer, Reggie travels extensively around the world using music and the spoken word to impact education, human and civil rights and the environment. He is a Woodrow Wilson Scholar and the Director of Music Education for the UU Living Legacy Project, leading civil rights pilgrimages in the southern US. He also averages over 250 performances a year in the US, Canada and Europe. A 30-plus year teaching artist in the John F Kennedy Center's CETA program, Reggie has also taught songwriting, performance and music history workshops at the John F. Kennedy Center Summer Institute, Common Ground on the Hill, the WUMB Summer Acoustic Music Camp (SAMW) Summersongs and numerous other conferences and venues including several years at the Gathering. With the 2018 release of his chart-topping CD, Ready to Go, Reggie has greatly enhanced his role as a musical community builder with a passion for creativity, global peace and justice.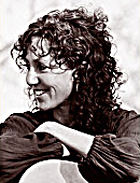 Julee Glaub Weems, the Coordinator of Traditional Song Week, is a North Carolina native who studied literature and music at Wake Forest University before following her longstanding interest in Irish culture to work with the poor in Dublin. For nearly seven years, she continued her work in Dublin while sitting at the feet of master players and singers, absorbing all she could. She credits the combination of material from older singers and from the Traditional Music Archive, and her experiences in working with poor and working people in Dublin as the major inspirations for her ballad singing. Upon returning home, she became involved in the Irish music scene here in the states and has become recognized as a leading interpreter of Irish songs in America. She lived in the northeast for seven years in order to be closer to the heartbeat of Irish music in the major Irish-American enclaves in Boston and New York, and performed with the band Séad (Brian Conway, Brendan Dolan, and Jerry O'Sullivan) with whom she still performs from time to time, as well as with Pete Sutherland, Dáithí Sproule, and Tony Ellis. Her latest solo release, Blue Waltz, explores her interest in the connections between Irish and Appalachian song and has been featured on NPR's Thistle and Shamrock. Now based in Durham, NC, she and her husband, Mark Weems, perform as the duo Little Windows, which blends Irish, Appalachian, and old-time gospel with a focus on tight harmonies in unaccompanied singing. Julee has been on staff at the Irish Arts Week in N.Y., Alaska Fiddle Camp, Schloss Mittersill Arts Conference in Austria, the Swannanoa Gathering's Celtic Week, Camp Little Windows and various camps and festivals throughout the US. Julee's approach to music goes beyond its entertainment aspect to focus on the spiritual and emotional wealth that traditional music has to offer to the world. For her, Traditional Song Week is a long-awaited dream come true.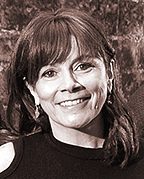 Cathy Jordan has been lead singer and percussion player with award winning Irish traditional power-houses Dervish, for over 25 years and during that time they have made 17 albums and toured extensively, playing their unmistakable style of Irish music in thousands of cities in over 40 countries world wide. They've played at the great wall of China, festivals all over Europe from Neon to Glastonbury, and even at the biggest rock music festival in the world "Rock In Rio" to more than 250,000 people. Cathy is also a solo artist, a singer/songwriter, TV & radio presenter, teacher and multi-instrumentalist, and is also a member of Americana trio, The Unwanted, with Seamie O'Dowd and Rick Epping, exploring the commonalities between Irish traditional music and American old time and bluegrass. Dervish's most recent recording, The Great Irish Songbook, comprises thirteen beautiful Irish songs and features Cathy in duet with the likes of Steve Earle, Imelda May, Vince Gill and David Gray. Included in Dervish's many awards and accolades is a lifetime achievement award from the BBC awarded this year.
Mark Weems is a multi-instrumental music teacher and professional performer of traditional music. He hails from Alabama, but currently lives in Durham, NC. A well-known figure on the North Carolina traditional country and old-time scene, he has been singing and studying the nuances of all types of country music for twenty-five years as a veteran of the The Stillhouse Bottom Band, and his own honky-tonk band, the Cave Dwellers. Sing Out! magazine called him "an exceptionally talented interpreter of old-time vocal and instrumental tunes" and "a gifted composer of timeless music." Since 2005, he has toured with his wife, Julee Glaub Weems, as the duo Little Windows, which performs a mix of Irish, Old-Time, Country, and Gospel. In 2009, he created the North Carolina School of Traditional Music, which facilitates the local dissemination of the Celtic, Piedmont, and Appalachian musical traditions of the state. In 2013, he co-founded the Old Jonny Booker Band which re-creates Early American music popular between 1820 and 1865 on period instruments and in period dress. His music has been heard at Merlefest and highlighted on NPR's The Thistle & Shamrock, and The State of Things. He has performed with former Bluegrass Boy Tony Ellis, Dáithí Sproule (Altan), Pete Sutherland (Metamora), Alice Gerrard (Hazel and Alice), and Ranger Doug (Riders in the Sky).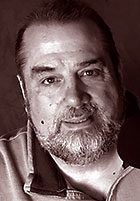 Matt Watroba has spent most of his adult life sharing his knowledge and passion for folk music with just about anyone who would listen. As a performer, Matt has delivered thousands of shows in just about every imaginable setting. As a song leader, he is committed to inspiring or facilitating at least 100 community sings every year somewhere in the country. In 2019, Matt was inducted into the Folk DJ Hall Of Fame as part of the Folk Alliance International conference in Montreal, honoring three decades of producing folk radio locally in Michigan, as well as in syndication all over the world. He currently hosts and produces the show Folk With Matt Watroba for Michigan State Public Media. In addition, Matt is a published writer, an inspiring teacher, and co-founder (along with Rev. Robert Jones) of the non-profit Common Chords – a company devoted to celebrating diversity and connecting community to music and the arts.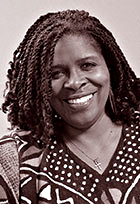 Dr. Kathy Bullock is a professor of music at Berea College, in Berea, KY where she has worked for the past twenty-four years. She earned a Ph.D. and M.A. in Music Theory from Washington University in St. Louis, MO, and a B.A. in Music from Brandeis University, MA. She teaches Music Theory, African-American Music, Ethnomusicology, General Studies courses, directs the Black Music Ensemble, (an eighty-voice choir that specializes in performance of African-American sacred music) and has designed and completed new study abroad programs for Berea College students traveling to Zimbabwe, Ghana and Jamaica. She gives numerous presentations, performances, lectures and workshops on such subjects as "Singing in the Spirit," "From Negro Spirituals to Jamaican Revival Songs," "African-American Sacred Music" and "African-American and Appalachian Musical Connections." She also conducts workshops and other music programs in gospel music and gospel piano at schools, camps, churches and civic organizations in the United States, Europe and Africa.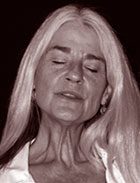 A seventh-generation ballad singer, storyteller, writer and musician, Sheila Kay Adams was born and raised in the Sodom Laurel community of Madison County, NC, an area renowned for its unbroken tradition of unaccompanied ballad singing dating back to the early Scottish, Scots/Irish and English settlers in the mid-17th century. In September, 2013, she received the nation's highest award for the arts, The National Endowment for the Arts National Heritage Fellowship Award which recognizes folk and traditional artists for their artistic excellence and efforts to conserve America's culture for future generations. In 2016, Sheila received the NC Heritage Award, the state's highest award for the arts.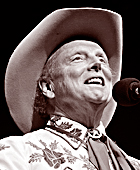 Guitarist Ranger Doug, "Governor of the Great State of Rhythm" and "Idol of American Youth" is best known as the lead singer with Riders in the Sky, the multiple Grammy-winning cowboy quartet and members of the Grand Ole Opry, the Western Music Association's Hall of Fame, the Country Music Foundation's Walkway of Stars, and the Walk of Western Stars. While remaining true to the integrity of Western music, they have themselves become modern-day icons by branding the genre with their own legendary wacky humor and way-out Western wit, and all along encouraging buckaroos and buckarettes to live life "The Cowboy Way!" A yodeler of breathtaking technique, Ranger Doug is also an award-winning Western music songwriter in his own right – and a distinguished music historian whose 2002 Vanderbilt University Press book, Singing in the Saddle, was the first comprehensive look at the singing cowboy phenomenon that swept the country in the 1930s. In 2006, Ranger Doug's Classic Cowboy Corral debuted on XM Satellite Radio, still heard weekly on SiriusXM Channel 56. During thirty-six years with the Riders, he has chalked up over 6600 concert appearances in all 50 states and 10 countries, appearing in venues everywhere from the Nashville National Guard Armory to Carnegie Hall, and from the White House and county fairs to the Hollywood Bowl.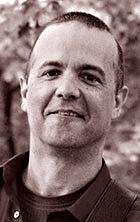 Flatpicking guitarist Tim May has been working in the Nashville area for over 30 years as a sideman, session player, band member and performer. He has toured with Patty Loveless, John Cowan, Eddie Rabbitt and Rodney Dillard and regularly performs with Mike Snider on the Grand Ole Opry. Tim was the solo guitarist on Charlie Daniels' recording of "I'll Fly Away," which was nominated for the Best Country Instrumental Performance Grammy in 2005. The Nashville Scene selected Tim as Best Instrumentalist in their 2012 Reader's Choice Poll. He is co-author of the eight-volume book/CD course, Flatpicking Essentials, The Guitar Player's Practical Guide to Scales and Arpeggios, The Mandolin Player's Practical Guide to Scales and Arpeggios, The Flatpicker's Guide to Old-Time Music and The Flatpicker's Guide to Irish Music. He and his wife Gretchen are owners' of the Musical Heritage Center of Middle Tennessee.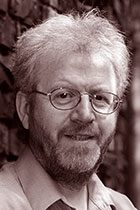 Dáithí Sproule is a native of Derry in the north of Ireland, a renowned traditional singer in both Irish and English, and one of the world's premier guitarists in the Irish tradition. He pioneered the use of DADGAD tuning in the accompaniment of Irish music, a style now used around the world, and is a member of the seminal Irish bands Skara Brae (with Mícheál Ó Domhnaill and Maighread & Tríona Ní Dhomhnaill), Trian (with Liz Carroll and Billy McComiskey) and Altan, with whom he continues to tour and record. He has worked with many other greats, including Tommy Peoples, James Kelly, Paddy O'Brien, Randal Bays, Seamus and Manus McGuire, Peter Ostroushko, James Keane and bluesman Dave Ray. Dáithí has also taught Old Irish language, Celtic mythology and Irish music at several universities in Ireland and the U.S., and is the author of a volume of short stories in Irish and several academic articles on early Irish poetry and legend. He currently teaches at the Center for Irish Music in Saint Paul, Minnesota.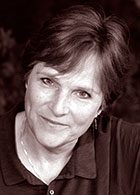 Fiona Ritchie has introduced Americans to Scottish, Irish and other Celtic music every week for more than three and a half decades via National Public Radio's The Thistle & Shamrock. She presented numerous radio shows for the BBC, including launching the world music series Celtic Connections and advising the mammoth Glasgow festival of the same name. Fiona has been honored for her radio work, with a Master Music Maker lifetime achievement award from the Swannanoa Gathering, an honorary degree from St. Andrews University (North Carolina), and medals at the New York Festivals International Radio Program Awards. She has enjoyed critical acclaim for Wayfaring Strangers, the New York Times bestseller she co-wrote with Doug Orr, President Emeritus of Warren Wilson College, about how Scots and Irish immigrants brought their music to Appalachia and other regions of the United States. Queen Elizabeth honored Fiona with a MBE for Services to Broadcasting and Scottish Traditional Music and she is an inductee of both the Scottish Traditional Music Hall of Fame and the Folk DJ Hall of Fame. ThistleRadio, her online music channel on SomaFM, was named "Best Music Show: Country/Folk/Blues" in the 2017 Online Radio Awards. Fiona is a trustee of the Gordon Duncan Memorial Trust which promotes and supports traditional music worldwide.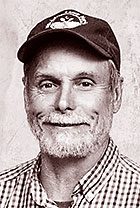 Carl Jones is an American songwriter and multi-instrumentalistborn in Macon, GA. He presently lives in Galax, VA and is widely respected for his instrumental talents and original songs about the joys and tribulations of life in the South. Carl's songs have been recorded by The Nashville Bluegrass Band, Kate Campbell, Rickie Simpkins w/ Tony Rice and others. His song "Last Time on the Road" appears on the Grammy-award-winning album, Unleashed by the Nashville Bluegrass Band. He has recorded with Norman & Nancy Blake's Rising Fawn String Ensemble, James Bryan, Beverly Smith and others. and currently performs, records and teaches with fiddler, Erynn Marshall. Both are featured on the 2021 release Old-Time Sweethearts.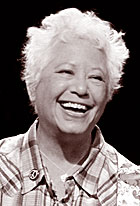 Ten Grammy nominations in eight different categories. Three Grammys, in three different categories, almost forty years apart. What does that mean? "Either I don't do anything well for very long, or I bore easily." Janis Ian wrote her first song at 12, was published at 13, made a record at 14, had a hit at 15, and was a has-been at 16. It's been uphill ever since. Her writer's catalogue includes "Stars", recorded by artists as diverse as Mel Torme, Glen Campbell, and Nina Simone; "Society's Child," which provoked the burning of a radio station and the firing of DJs who played it, "Jesse", and the seminal "At Seventeen", recorded most recently by Celine Dion. The musical guest on the very first Saturday Night Live, her list of interests includes technology (her article "The Internet Debacle" was cited in the Grokster and Napster cases), science fiction (nine short stories published in the field, with "Prayerville" adapted for theatre by Sci-Fest LA), children's books (The Tiny Mouse was a Kirkus Children's Book of the Year), and her own life (her autobiography, Society's Child, was starred by Publisher's Weekly and her narration of it won her another Grammy, for "Best Spoken Word"). A favorite guitarist of the late Chet Atkins, she was also the first female player to have a signature acoustic guitar by a major company (Santa Cruz.) She truly believes artists should know about everything, without limitation, and she hopes passing on some of her own hard-earned knowledge will help others avoid her mistakes – or at least, not care as much about them. We are delighted to welcome Janis back for her fifth Swannanoa Gathering.